Launched in 2023, the Carolinas AFN is a regional chapter of grantmakers who advance equitable wealth building and economic mobility. The Carolinas AFN provides a collaborative infrastructure for grantmakers and financial institutions of all types and sizes to learn, share, and invest in asset-building strategies that support the financial wellbeing of people in the Carolinas. We incorporate a systems-level change approach to our individual and collective philanthropic investments.
Our regional funders include private, public, corporate, and community foundations, CDFIs, credit unions, and financial institutions. We work at the intersection of various asset building strategies including—health, employment, business ownership, housing, education, financial health, racial equity, wealth building, and economic justice. The Carolinas AFN members meet regularly and host events to share ideas. Grantmakers investing in North Carolina or South Carolina should contact Velvet Bryant if interested in joining this chapter.
Upcoming Events
Check back soon for information on upcoming events.
CLICK HERE for more information and resources from our past events.
Inform: The Carolinas AFN highlights promising practices, key issues, and innovations in the field through funder-only dialogues as well as other community wide convenings. Members help generate, share and learn from research, webinars, briefs, ideas, and strategies delving into the roots of systems which create wealth disparities, exploring frameworks and transformational solutions.

s
Connect: The Carolinas AFN members support peer-to-peer learning and cross-sector collaboration. Members identify and leverage replicable and scalable high-impact strategies and innovative approaches to connect and inform influential funders of actionable investments. Members provide an insightful voice to inform both regional and national conversations.
Influence: The Carolinas AFN is working to raise the visibility of asset-building strategies within the broader community of foundations, public-sector funders, and financial institutions. Members seek opportunities to accelerate economic prosperity while also reducing racial, ethnic, and gender wealth gaps.
Build: The Carolinas AFN works to increase the number of grantmakers and resources focused on strategies that help low and moderate income people build and protect assets. Members leverage one another's interests and investments and actively look for additional funders willing to co-invest in North Carolina or South Carolina.
Regional Focus Areas
Racial Equity
Community Wealth Building
Financial Health and Inclusion
Healthcare/Social Determinants of Health
Housing Stability/Homeownership
Small Business Ownership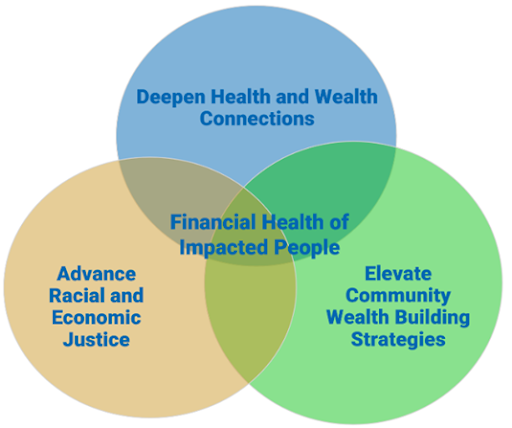 EVENTS
Contact
Are you a funder or financial institution in North Carolina or South Carolina interested in joining this chapter? Contact us to learn more.
Velvet Bryant, velvet@assetfunders.org
Carolinas AFN is grateful for financial support and participation from the following member organizations:
Brighthouse Financial
Cone Health Foundation
JPMorgan Chase & Co.
Latino Community Credit Union
Principal Foundation
Self-Help Credit Union
The Foundation For a Healthy High Point
The Winston-Salem Foundation
Truist Foundation
Wells Fargo
Z. Smith Reynolds Foundation
Employee Ownership Strategies for Economic Resilience and Equity
Check out Asset Funders Network's April 2023 brief and webinar, Employee Ownership Strategies for Economic Resilience and Equity: Pathways for Philanthropy. This resource is especially helpful for funders and practitioners involved in small business, employee ownership, job quality, and racial equity strategies. The webinar features regional insights from one of the Carolinas AFN founding members, Charlie Gardner, program officer at the Winston-Salem Foundation.
North Carolina lawmakers pass historic legislation to expand Medicaid
North Carolina has become the 40th state to expand Medicaid. It's estimated that more than 600,000 people in North Carolina will be eligible for coverage once Medicaid expansion is implemented. North Carolina hospitals will also see a sharp decrease in the amount of uncompensated care they provide, and the Governor has noted that expanding Medicaid will create 40,000 jobs in North Carolina.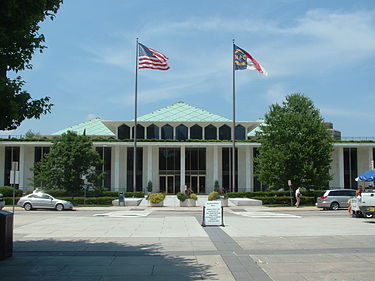 Carolinas AFN founding member, Latino Community Credit Union, Leads Regional Discussion with Vice President Kamala Harris.
On Monday, January 30th, The White House Office of the Vice President invited Velvet Bryant and the emerging Carolinas AFN to attend a regional discussion with Vice President Kamala Harris. The session highlighted national and local models to support small business ownership and homeownership as pathways to intergenerational wealth building and economic mobility. Latino Community Credit Union was recognized for expanding access to capital and financial coaching to support Latino-led businesses and business owners. Watch the Recording
Financial Capability Services in the time of COVID
AFN and the University of Wisconsin-Madison Center for Financial Security (CFS) completed a study to better understand the transition to remote services among financial capability and asset building (FCAB) programs. The study included a Carolinas regional focus group and a nationally distributed survey.