The Impact of COVID-19 on Financial Capability and Asset Building Services:
Exploring Equity, Accessibility, and the Future of Service Delivery
A new study conducted by Asset Funders Network (AFN) and the University of Wisconsin-Madison Center for Financial Security (CFS) to better understand the transition to remote services among financial capability and asset building (FCAB) programs, which includes financial education, counseling, coaching, emergency assistance, benefits navigation, housing supports, workforce development, and other related services.
The study included a series of regional focus groups and a nationally distributed survey. Focus groups were conducted with FCAB professionals in: Texas, Indiana, Louisiana, Oregon, Washington, and the Carolinas. Sessions engaged participants in conversations about successes and challenges experienced during the pandemic and how to support a more equitable utilization of financial capability services.
This report explores how service delivery evolved in response to the COVID-19 pandemic and what these shifts mean for funders and the field in supporting equitable, effective services. The insights from this study can inform strategies for FCAB services going forward.
WHAT DID THE STUDY REVEAL?
The study data are drawn from a national field survey of FCAB providers' perceptions of the delivery of services before and since the start of the COVID-19 pandemic as well as focus groups and interviews. Some of the core questions included: How did the shift to using technology impact service delivery during this tumultuous time? Did the shift in focus to stimulus supports affect FCAB service delivery and reach? How well are families and individuals – especially low-income or technologically limited people – able to access FCAB programs when they may have needed it most?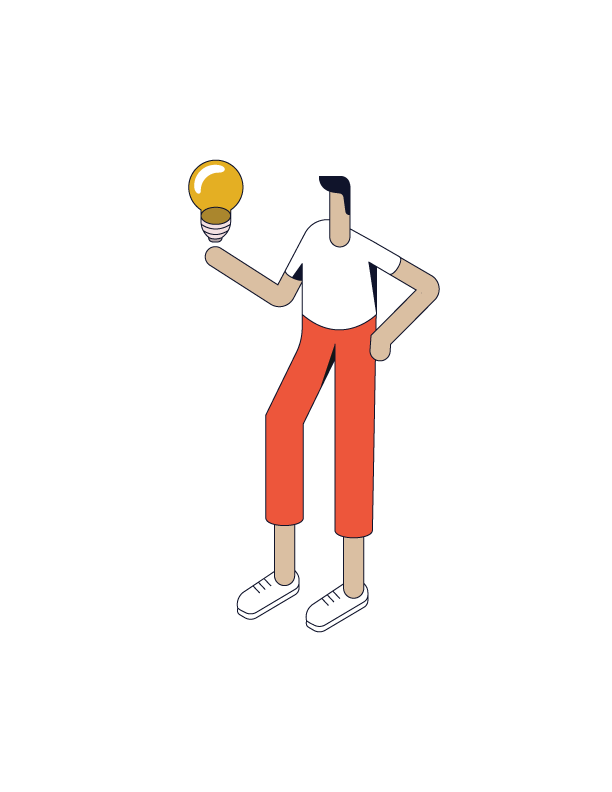 Key Findings: Successful Strategies
Most focus group participants felt a greater ability to connect with more people by providing virtual services, as well as reach a more diverse clientele.
Organizations are talking about equity in more concrete ways and analyzing their services through a racial equity lens to understand who is and who is not being served by their agency.
Key Findings: Challenges
FCAB organizations have expanded the modes by which clients are able to participate in
Services. However, racial equity also raises implications for the accessibility of financial services and elevates critical questions around existing barriers for clients and practitioners alike.
FCAB providers shifted their focus to align with the specific and immediate challenges their clients faced during the pandemic. Nonetheless, practitioners in focus groups acknowledged that the pandemic has exacerbated the digital divide – the gap between populations with and without knowledge of and access to technology.
Virtual services appear to be a complement for many services, not always a substitute, and help reach populations that are more diverse. However, programs still have to work through the growing pains of transitioning to technology.
WHAT IS THE FUTURE OF SERVICE DELIVERY?

What is next for the FCAB professionals in the year ahead?

 
As in the past three years, prospects for FCAB professionals will continue to hinge foremost on the introduction of technology and how it is managed.
Almost three years into the pandemic, the widespread impact of COVID-19 continues to deepen, increasing poverty and exacerbating existing inequality that have disproportionately affected low-income families and women.
Our analysis zooms in on the future, taking an in-depth view of key findings impacting FCAB professionals to better understand where they are, where they are going and what we need to do.
The actions we take now will shape the future of low-income families and women for years to come.
An increased demand for services, but most programs did not see an increase in funding.

Prediction that virtual services will continue to develop so their organizations can expand their reach and increase accessibility.

Anticipation that many in-person services will return to in-person modes. But, the survey data show that providers also plan to continue using virtual modes in the future.
As providers adapt to an increasingly challenging and uncertain future, they remain committed to addressing the most vulnerable population's needs. They, in fact, feel that their organizations are operating well right now. The majority agreed that virtual services are the same or better as in-person for clients and can help them overcome the impacts of the crises.
This study, in fact, points to the field's proven intent on rising to meet the changing needs. Whether pivoting to provide services that were more relevant and timelier or overcoming technology and access challenges, the pandemic shed light on strengths in the field that can act as building blocks for continued growth.