Greater New York AFN is a regional chapter of grantmakers who advance equitable wealth building and economic mobility. Members can include private, public, corporate, and community foundations, public-sector funders, and financial institutions who want to help those in New York, Connecticut, New Jersey, and the surrounding regions secure economic stability, for now and for years to come. Greater New York AFN seeks to connect funders and their peers in the nonprofit, public, and private sectors. Together they will be able to share promising programs and smart strategies, gather knowledge to make their grantmaking more effective, and work to increase investments in asset building.
Greater New York AFN was launched in 2017 as a regional affiliate of national AFN by JPMorgan Chase & Co., First Republic Bank, Philanthropy New York, Citi Foundation, Capital One, Ford Foundation, Prudential, MetLife, Cities for Financial Empowerment, Guardian Life Insurance Co., and other national AFN members located in New York. Membership is open to funders who invest in a range of initiatives that build assets for New Yorkers and the surrounding regions, from early childhood education, college access, or workforce development to health, financial education, or micro-enterprise. Today, Greater New York AFN members gather periodically for funders-only sharing of ideas, and to develop plans for increased impact in the region.
Grantmakers from the Greater New York area should contact Leah Mayor if interested in joining this chapter.
Regional Focus Areas
Closing the racial and gender wealth gaps
Small business
Quality jobs and benefits
Employee Ownership
Housing and homeownership
Care economy
Upcoming Events
November 3 @ 12:00 pm - 1:30 pm EDT : Building Financial Stability in Connecticut with LISC's Financial Opportunity Center Network
Even before COVID-19, 46.5% of American households reported that their spending outpaced their income. According to the Financial Health Network Financial Health Pulse, in 2022 … REGISTER
November 16 @ 1:00 pm - 2:00 pm EST : Employee Ownership In Health Care: Models that Maximize Quality Jobs and Quality Care
How we structure ownership and work in healthcare matters. The global pandemic highlighted that our economy halts without reliable trusted care for our loved ones. … REGISTER
December 12 @ 2:00 pm - 3:00 pm EST : Trust-Based Philanthropy: Tools to Engage Community & Transform Philanthropy
Community engagement and trust-based philanthropy focuses on skill-building and tools that center listening responsively to better serve and support communities within which we work. Despite … REGISTER
CLICK HERE for more information and resources from our past events.
""Asset building is a critical key to closing the racial wealth gap. Having a table where we as funders can come together to learn and share about asset building, helps me be more effective in my grant making. AFN serves as that convener that allows me to partake of the rich funder brain trust that exists in the NYC Metro Area."

Jeanique Riche-Druses | JPMorgan Chase & Co.
Economic Justice Roundtable Discussions
Greater New York AFN Economic Justice Roundtable Discussions seek to provide a forum of funders, nonprofit leaders, and advocates to advance a collective vision for sustained action to address economic justice in the Greater New York Area.
Our first session on May 2, 2023, shared the top programmatic and policy priorities to advance anti-racist economic justice in our region and how funders can better support those efforts. The second session on July 11, Shared Homeownership Models, stemmed directly from our May 2nd conversation and attendee feedback, explored how philanthropy can support and expand nontraditional homeownership models. Learn more
Cannabis, Communities and Real-World Reparations
What Funders Need to Know about How It's Playing Out
The State of New York is engaged in a social justice experiment with cannabis licensing unlike any other in the nation. It's not going exactly as planned. At this June 20, 2023 event co-sponsored with Philanthropy New York, funders focused on social justice issues and workforce development came away with actionable information on key areas for progress and increased connections with other funders and nonprofits working in this area. Learn more.
Greater New York Housing Policy
GNY AFN's dynamic webinar on March 7th, 2023 discussed local interventions and local and regional policies (New York, New Jersey and Connecticut) that promote equity and access to homeownership. Learn more.
On May 24, 2022, GNY AFN sat down with New York City Speaks and learned how their work connects to the AFN Table. Members of New York City Speaks shared what the New York City community has to say about how to make neighborhoods safer, jobs more secure, and to make sure that race and neighborhood in New York City do not limit life choices and prosperity. The program included a 45 minute information session with the New York Speaks team followed by a short funder-only conversation to discuss what this means to our grantmaking and shared strategy.
Hosted by Greater New York AFN and open to all, GNY AFN held 3 sessions to examine the practices and federal and local policies that help CDFIs build capacity and support entrepreneurs of color.
March 10, 2022: Building Capacity of CDFIs to Support Entrepreneurs of Color
Speakers shared proven on-the-ground strategies, key learnings, and best practices to build capacity for CDFIs.  LEARN MORE
March 29, 2022: Policies that Support a Thriving Small Business Ecosystem: Session 2
We examined the federal, state, and local policies that can help CDFIs build capacity, increase and ease investments, and support entrepreneurs of color to thrive. LEARN MORE

May 3, 2022: Building Capacity of CDFIs & Supporting Entrepreneurs of Color
A funder-Only conversation to discuss gaps and opportunities to support and sustain support for CDFIs and entrepreneurs of color. LEARN MORE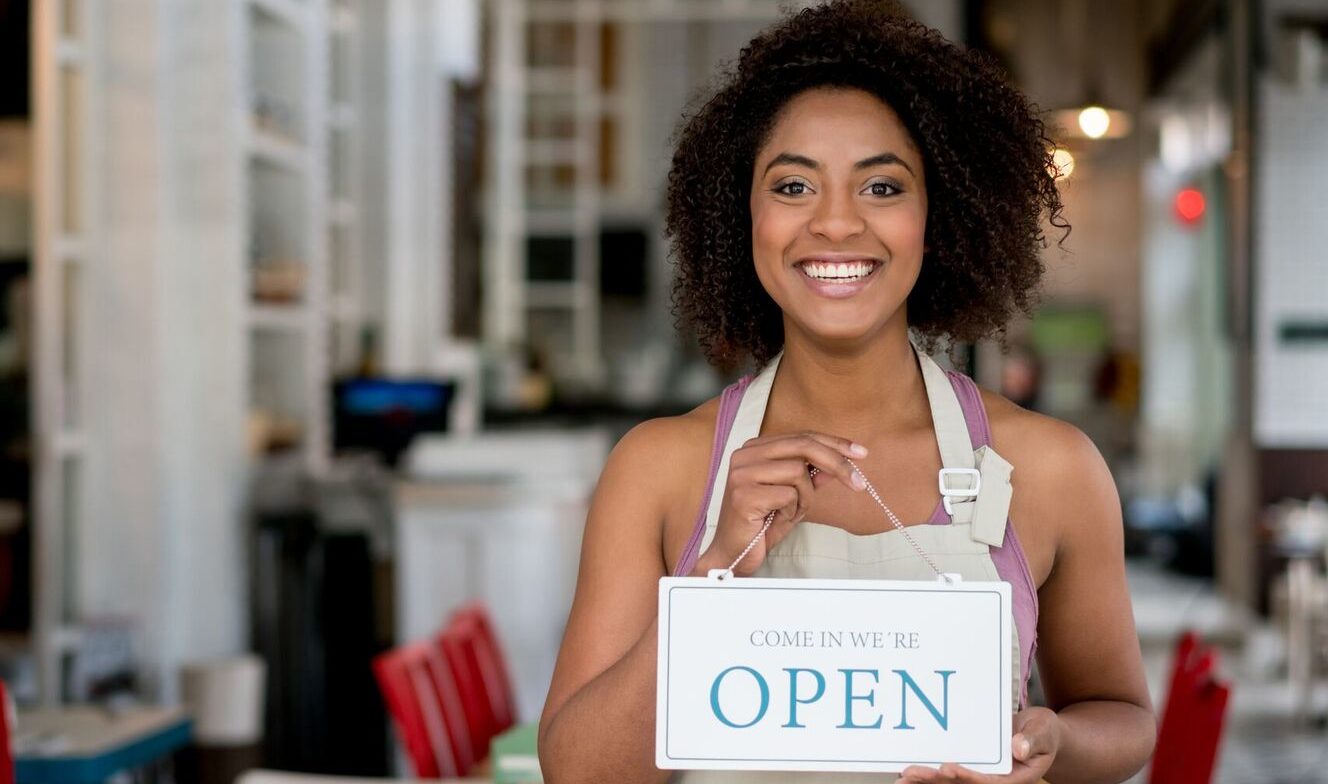 Economics, Equity, and the Case for Supporting the Care Infrastructure
On January 11, 2022, Greater New York AFN and the New York Women's Foundation checked-in on how the caregiving infrastructure is changing and what opportunities exist for philanthropy to support better care.  LEARN MORE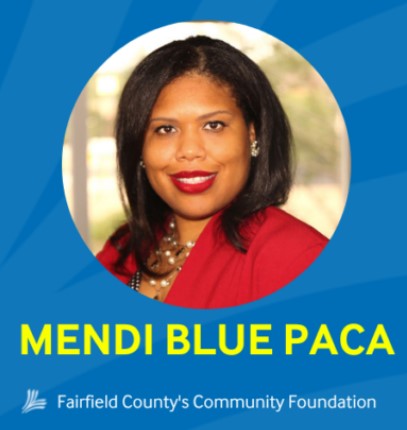 FCCF, an AFN Greater New York Steering Committee member, announces Mendi Blue Paca as their new President and CEO. Since 2018, she has led the Foundation's grant-making programs, policy advocacy and major community leadership initiatives to close the opportunity gap in Fairfield County. She has earned a reputation as a strong partner who works closely with nonprofits, funder partners, external constituent groups and local elected officials on important community issues.
The State of Women and Girls with Disabilities in New York
Greater New York AFN member The New York Women's Foundation just released The State of Women and Girls with Disabilities in New York.  This landscape analysis focuses on existing and emerging disability justice and inclusion efforts at the intersections of gender and racial justice across New York City and State, and areas for funding that would support the work of disability justice leaders and advocates. The final report of findings includes an overview of organizations leading this critical work, a spotlight on community-based leadership moving this agenda forward, and information on emerging groups supporting gender and economic equity by and for people with disabilities.
Baby Bonds — a Racial Wealth Building Solution
Presented on December 13, 2022, in partnership with SVP Connecticut — A presentation and discussion with experts in Baby Bond legislation, a policy that provides children with a nest egg for their future. LEARN MORE
Inform: Our members learn from each other and from other organizations as they seek solutions to local challenges in underserved areas and focus on increasing their impact. The chapter hosts funder forums to explore asset-building strategies with both local leaders and national experts that builds knowledge and serves as an information resource to grantmakers and the asset-building field.
Connect: We highlight promising practices, key issues, and innovations in the field through funder-only dialogues as well as other convenings. Members provide an insightful East Coast voice to develop and expand the networks of funders for peer-to-peer learning, as well as cross-sector and collaborative efforts and inform national conversations.
Influence: We engage key stakeholders to grow their knowledge and support. This includes efforts to raise the visibility of asset-building within the broader community of foundations, public-sector funders, and financial institutions on issues such as financial coaching, work and wealth, children's savings accounts, and closing the wealth gaps.
Build: We seek to build the number of grantmakers and resources focused on strategies and investments for low and moderate income people to build and protect assets increasing economic opportunities and prosperity. AFN staff spend time one-on-one with local grantmakers to learn, share, encourage participation, align strategies, and increase ROI.