Employee ownership can be a strategy for worker, business, and community resilience in the face of growing economic and social pressures.
What is Employee Ownership?
Employee ownership is an umbrella term for shared ownership of a business by the people who work in it. The two major forms of employee ownership — worker cooperatives and ESOPs—have different origin stories, political frameworks, ecosystem relationships, and even size and scale, but they are complementary, creating between them a full-spectrum approach.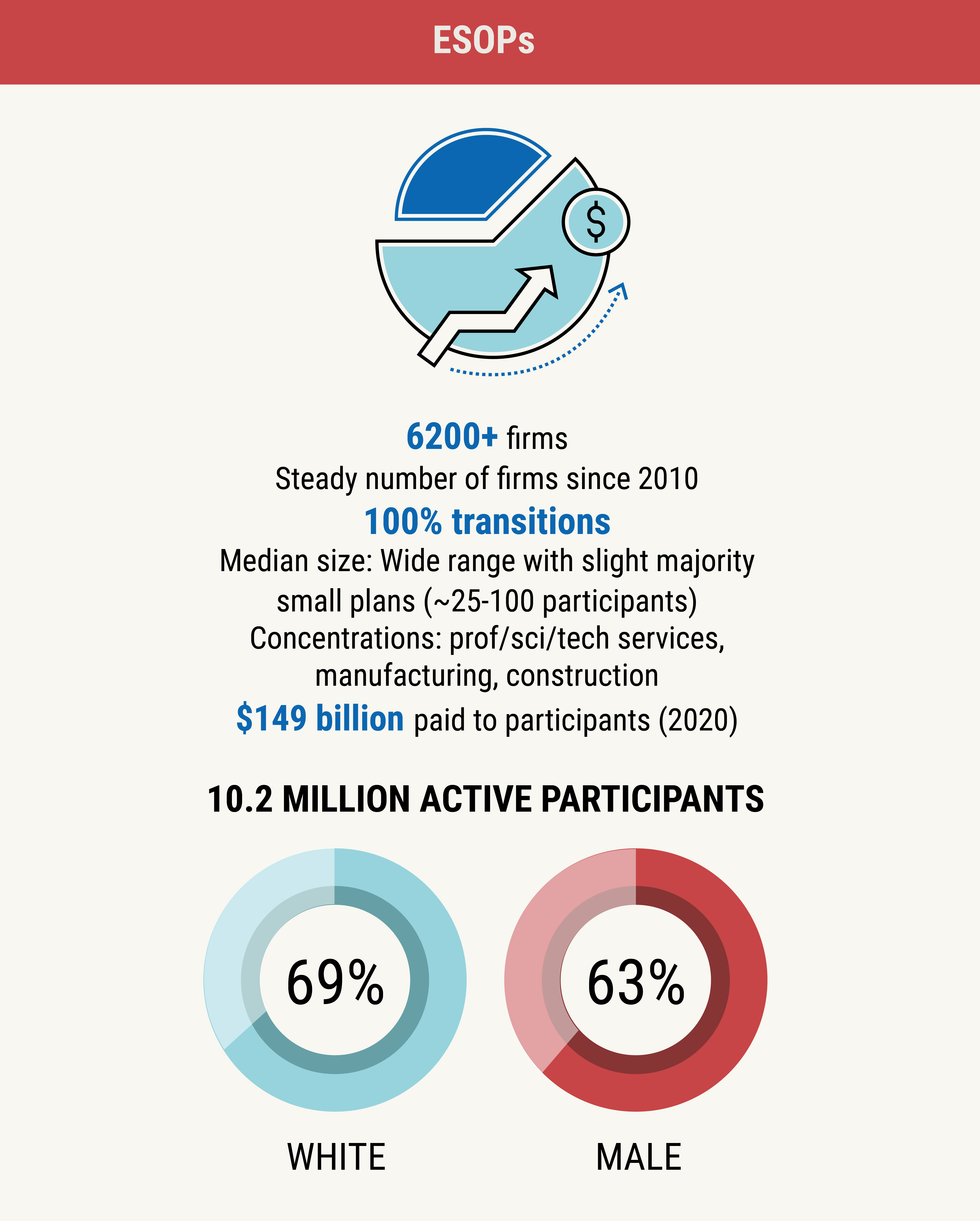 Why Employee Ownership and Why Now?     
As we rebuild the economy, we face a choice:
Stay the current precarious path marked by narrowing ownership, or

Take a more resilient approach that expands ownership, prioritizing local economic development that builds shared wealth and enables all workers to thrive.
The federal government has long recognized the power of employee ownership through the tax code, recently including employee-owned firms in key pieces of recovery legislation. State and local governments have begun supporting employee ownership for its potential to create and save locally rooted businesses and jobs. A growing number of impact investment funds are investing in employee ownership as a means to keep companies local and build better jobs.
Funders now have real opportunities to invest in employee ownership as a lever to increase equity and opportunity.
How: Pathways to Formation and Systems of Support
Recommendations for philanthropy
A unified employee-ownership field presents opportunities to deepen collaboration, build infrastructure and strategy, and measure and amplify impact.
Fund for the impact you seek
Fund for a shared racial equity agenda
Fund Infrastructure: data, field-building, communications, and translocal work
Take a sector-based approach