Guest Blog by Katie Plat, Principal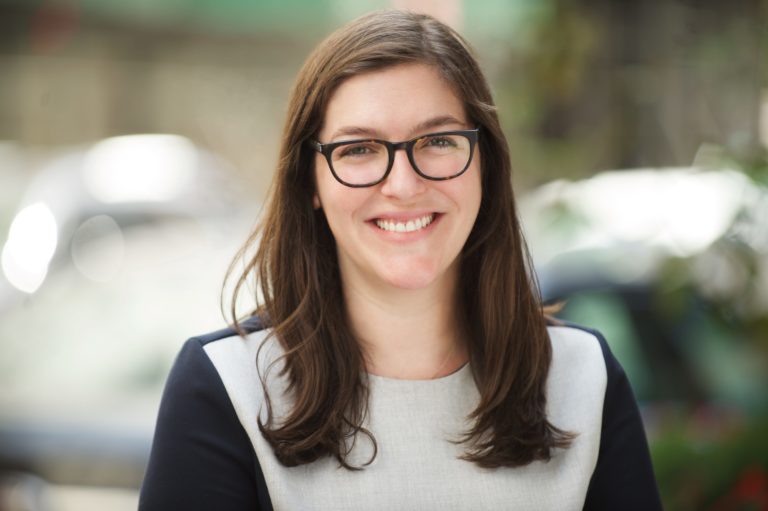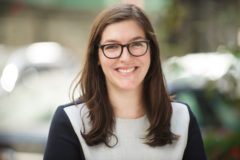 Cities for Financial Empowerment Fund
Across the country, even in the best of times, Americans struggle with their finances – almost one in five American households have zero, or negative, net worth, and almost 40% of American adults aren't able to cover a $400 emergency. This current pandemic has brought these financial challenges into focus: 73% of Americans say the pandemic has reduced their family income, and 48% say they'd be without any income if they were unable to work because of illness.
This is truly a challenging time – but the Cities for Financial Empowerment Fund, in partnership with local government leaders across the country, has been mobilizing through leveraging financial empowerment strategies as a fundamental component of emergency response efforts. Alongside critical public health efforts, cities are prioritizing responding to the financial impact of the pandemic on residents – especially with high-quality financial counseling, access to safe and affordable banking products, and consumer financial protection efforts.
Helping Residents Manage Their Finances Through High-Quality Financial Counseling
High-quality, one-on-one financial counseling helps residents plan for the financial impact of this crisis. Professional assistance can include identifying and connecting to public benefits, budgeting in the face of income volatility, and working with creditors like student lenders and credit card companies to figure out more advantageous interest rates or payment plans. The CFE Fund is equipping our dozens of Financial Empowerment Center (FEC) city and county partners to pivot to virtual counseling and expand services to meet increasing demand. At the same time, city leaders like Syracuse Mayor Ben Walsh are ensuring that residents know they can access this professional, free service as they deal with the impacts of COVID-19. Across the country, FECs are reporting an influx of questions about stimulus payments, unemployment, and rental assistance, as well as how to handle student loans. The CFE Fund is also working to support cities without FEC initiatives to help residents navigate financial issues.
Connecting Residents to Certified Bank and Credit Union Accounts to Receive Payments Remotely
The Bank On movement's premise that people need safe mainstream banking accounts is never more true than now. Because of financial distress and social distancing constraints, people need to be able to affordably and reliably receive remote deposits (including wages and government benefits) and electronically pay their bills – without having to spend money or wait in line at a check casher. The CFE Fund is working to get the word out about the importance of opening and using a safe banking account to receive these payments, and is thrilled that the Federal Deposit Insurance Corporation (FDIC) and IRS are now steering unbanked consumers to Bank On online accounts. In addition, the CFE Fund is equipping local Bank On coalition leaders to connect residents with banking access opportunities: Bank On Greater Milwaukee launched a messaging campaign highlighting the importance of opening a certified Bank On account to receive stimulus payments; Bank On Louisville joined Mayor Greg Fischer during a daily COVID-19 briefing to highlight the importance of banking access and how to connect to safe accounts; and Bank On Arkansas+ is working with the City of Little Rock to open certified bank or credit union accounts for city employees who currently receive wages by paper check, ensuring that they can also safely receive their stimulus payments.
Consumer Financial Protection Efforts to Safeguard Vulnerable Consumers
Consumer financial protection is also unfortunately a part of disaster response; predatory actors often look to take advantage of vulnerable populations during an emergency, such as with fake virus-mitigation products and false claims of government program benefits. The CFE Fund is helping to activate our city partners, many of whom we've helped launch local Offices of Consumer Financial Protection, to leverage both the consumer alert platform Mayors can powerfully deploy as well as to enact local laws stepping up penalties, and to share strategies with one another. Local governments, even those who haven't yet opened their own Consumer Financial Protection Offices, can solicit tips and complaints, warn consumers about, and prosecute such scams. For example, the City of Albuquerque issued a press release warning residents about stimulus payment scams; Los Angeles County's Department of Consumer and Business Affairs developed a website focused on disaster preparedness and recovery; and Salt Lake City has a platform for residents to complain or provide tips on scams they have encountered.
Across the country, local governments know that helping residents navigate the financial impacts of COVID-19 isn't theoretical, or something that can be dealt with later. Local leaders are using the infrastructure and power of local government to provide immediate help now – to stave off the impact of this crisis and help their communities stabilize their financial lives. To learn more about how these efforts might be helpful for your partners, please don't hesitate to contact the CFE Fund.
---
Learn More
VIEW our resources to learn more about AFN's work in financial coaching,.  Please contact Karen Murrell at Karen@assetfunder.org if you would like more information.
Learn more about AFN's work with CFE and Bank On Arkansas+ on the Arkansas AFN website or visit bankonar.org.
If you would like to see how AFN members are responding to COVID-19, visit our Action in the Field page.
Want to share how your organization is promoting financial resilience in these difficult times? We would love to hear from you and potentially post to our blog. Please email Beth@assetfunders.org for more information.