Funding and Growth in the
Children's Savings Account Field:
FINDINGS FROM THE 2021 CSA FUNDING SURVEY
Despite significant challenges presented by the pandemic, the CSA field continues to grow, with new programs launching across the country and hundreds of thousands of children enrolling each year.
Our fourth biennial study of private and public funding in the CSA field provides insight into the types of organizations that fund CSAs and how those funds are used.
Funding was strong in 2021, and a boom is coming

CSAs rely on both private and public funding

Collaboration and partnership drive success
By fostering a college-bound identity early in childhood, children's savings account (CSA) programs can help put more children on a path to postsecondary education. CSAs are also associated with improved social emotional development in early childhood, educational performance in elementary and secondary school, child health, maternal mental health, and parents' educational expectations for their children.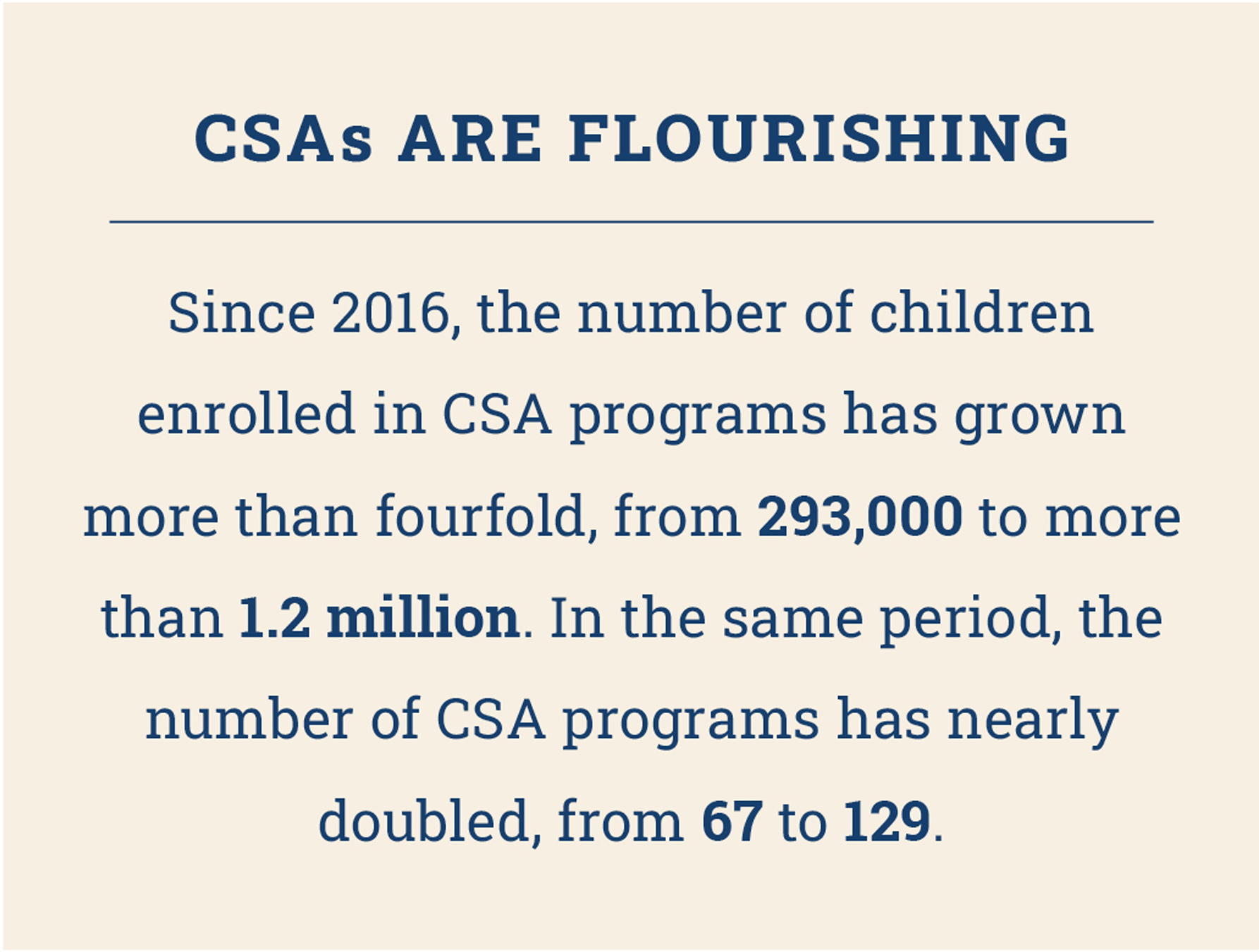 Funders are making investments in CSAs across the Country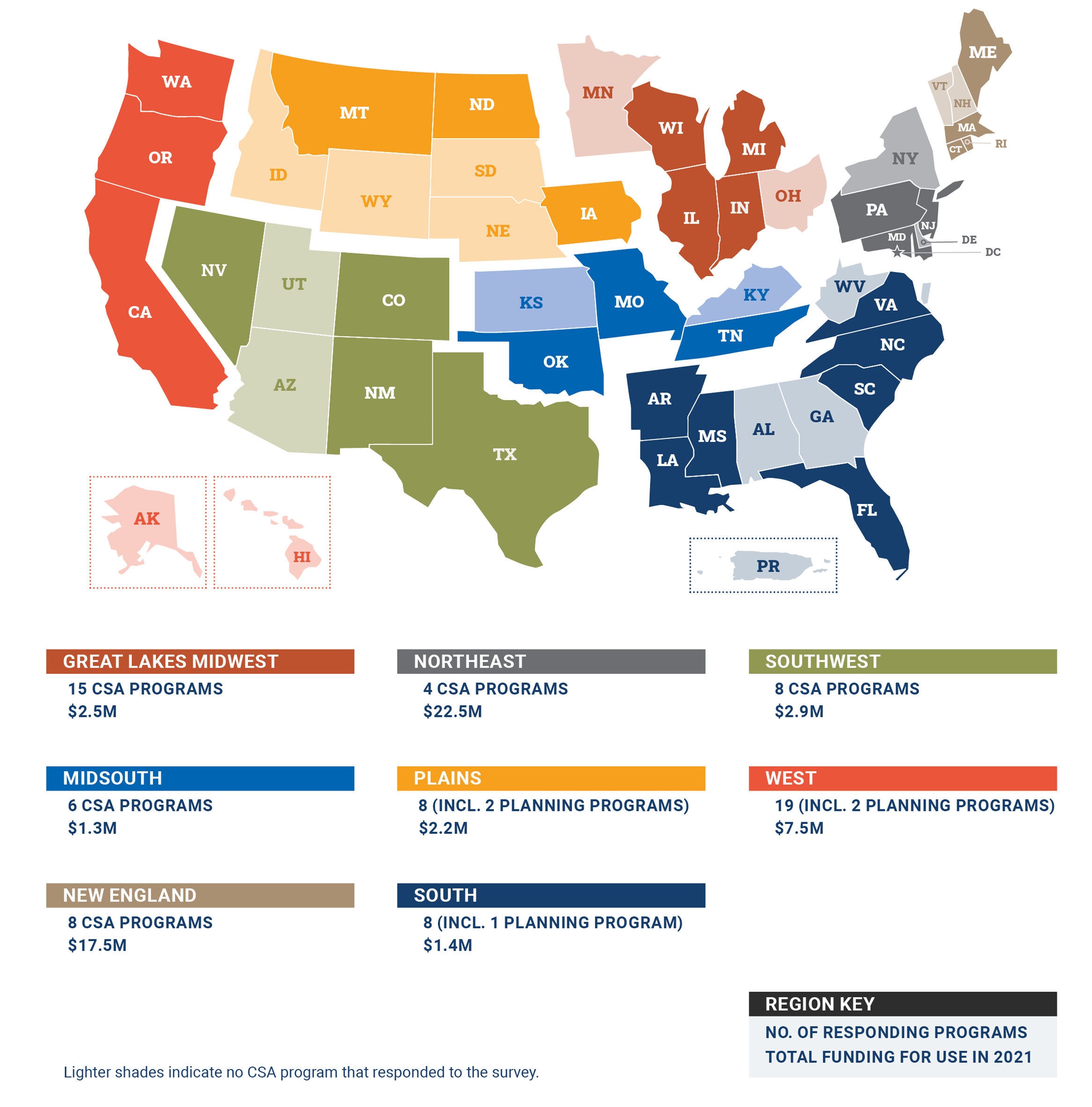 Private and Public Funders Provide Essential Support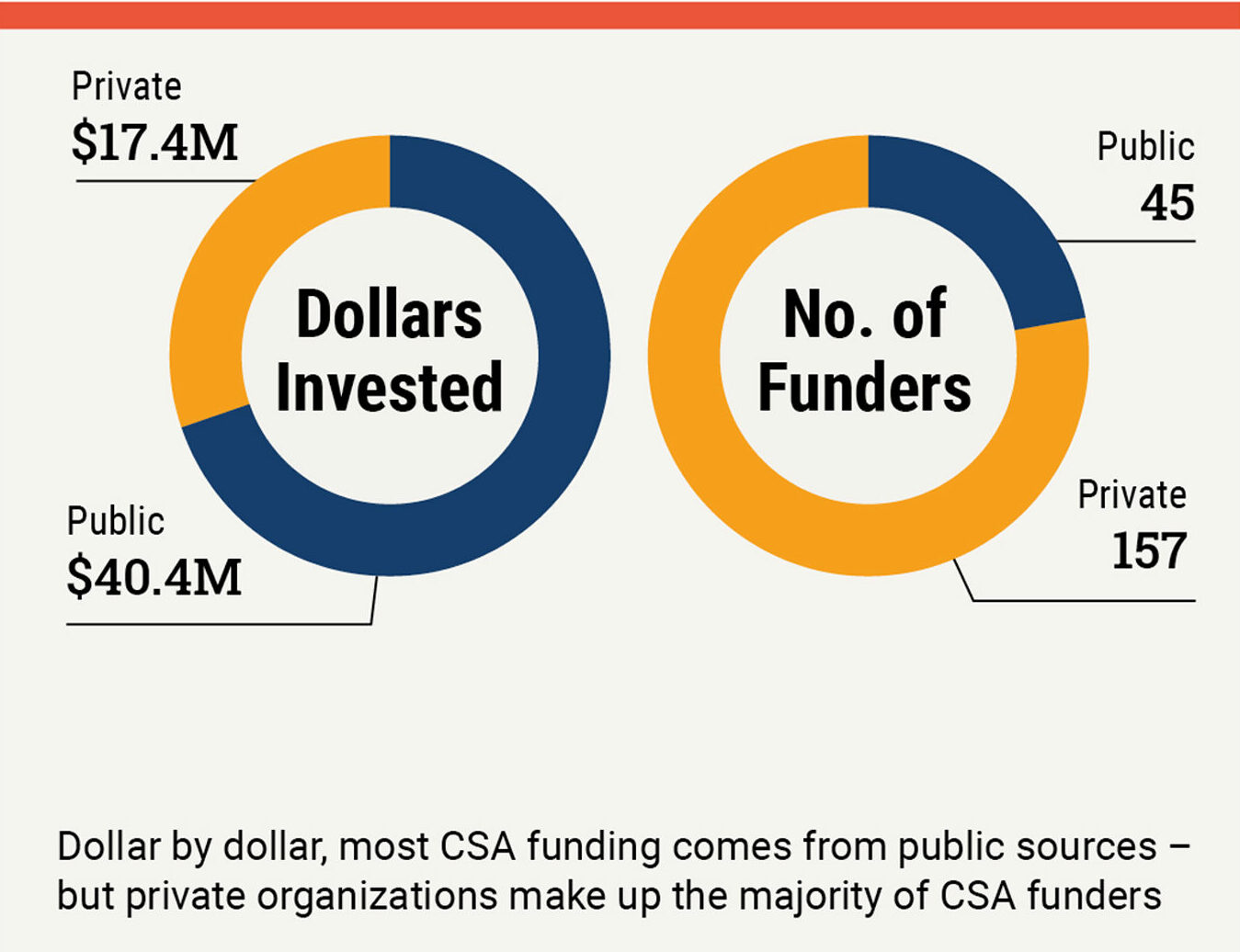 The CSA funding field remains strong despite pandemic-related challenges
A massive funding sure is on the horizon
Both public and private funds are essential to the CSA field
State-local and public-private partnerships offer an opportunity for growth, innovation, and sustainability