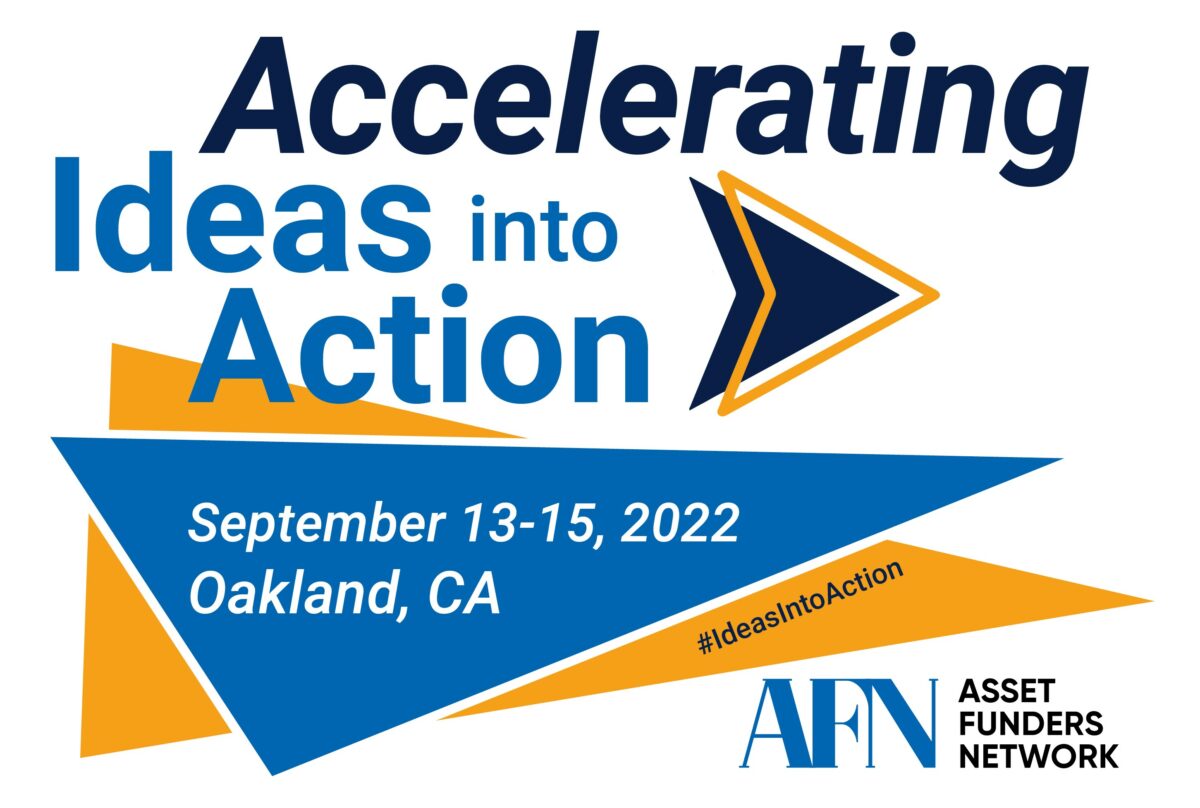 AFN's biennial conference, Accelerating Ideas Into Action: Rebuilding a More Equitable and Anti-Racist Economy took place September 13-15, 2022 in downtown Oakland, California. Developed by grantmakers for grantmakers, Accelerating Ideas Into Action explored, discussed, and shared funding approaches that will help bring greater economic security for our nation's individuals, families and communities. For many attendees, this year's conference was their first opportunity to connect and network in-person since the onset of COVID-19. As such, sessions highlighted necessary innovations taken by funders, including collaborative grantmaking, that arose as a result of the pandemic.
Attendees left this year's sold out conference driven to take bold action in asset building. Ideas from the conference will inform AFN's action in 2023.
Read President and CEO, Joe Antolin's highlights from the conference here.
""AFN's grantmaker conference was one of the most enriching and empowering convenings I've attended in all my years in philanthropy. It was exactly what funders needed to hear at this pivotal time."

Jeffrey Kim | The California Wellness Foundation
Agenda and Session Resources
Take a look at the agenda from each day of the conference.
September 13: Pre-Conference Agenda   |   September 14: Day 1 Agenda   |   September 15: Day 2 Agenda
s
View the resources shared by staff, speakers, and attendees below.
Employment & Income
LIFT Family Goal Fund (GBI Example)
Financial Health
Case Study: San Francisco Fines & Fees Policy
Health
Money May Not Buy Happiness But It Certainly Can Determine Health Slide Deck
Housing
Renter Report
New York Homeowner Policy Report
Small Business
Disparities in PPP Distribution
Wealth Gap
An Economy for All: Building a Black Women Best Legislative Agenda
Inclusive Economies Slide Deck
Sponsors
Thank you to our sponsors for their generous support.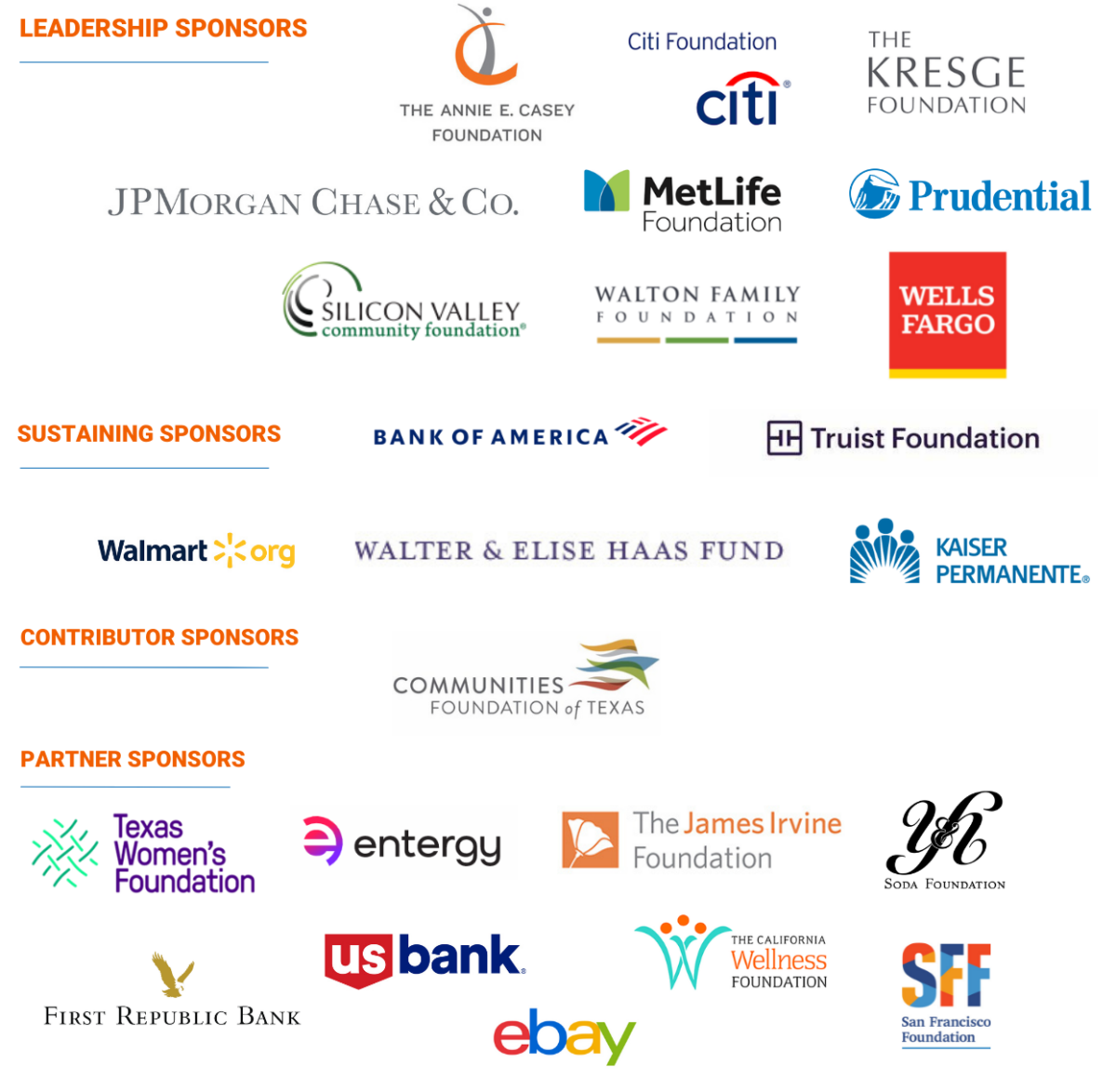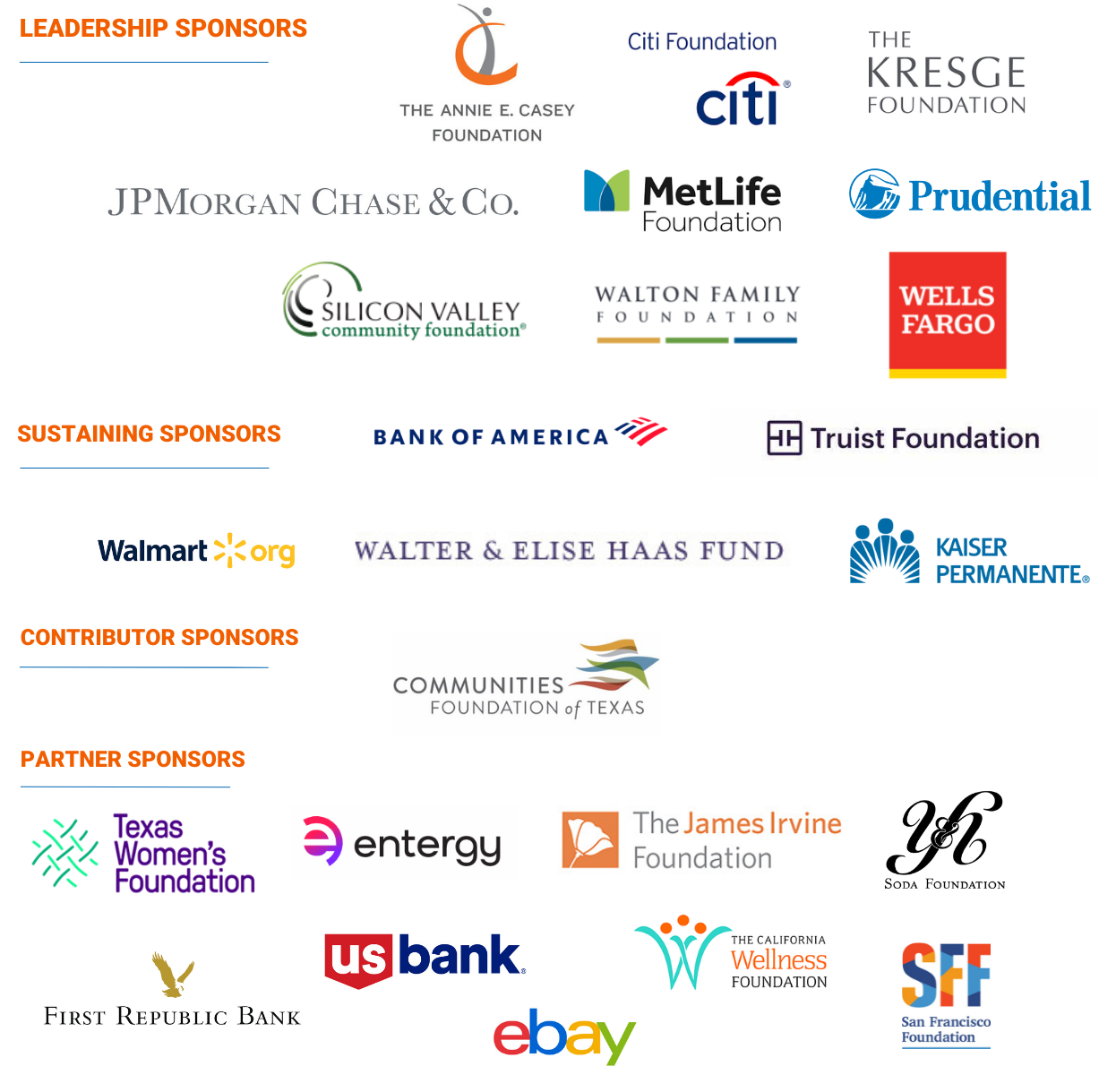 Photo Gallery
Thank you to all – speakers, storytellers, and participants – for making the 2022 AFN biennial conference a success. See moments captured in the gallery below.