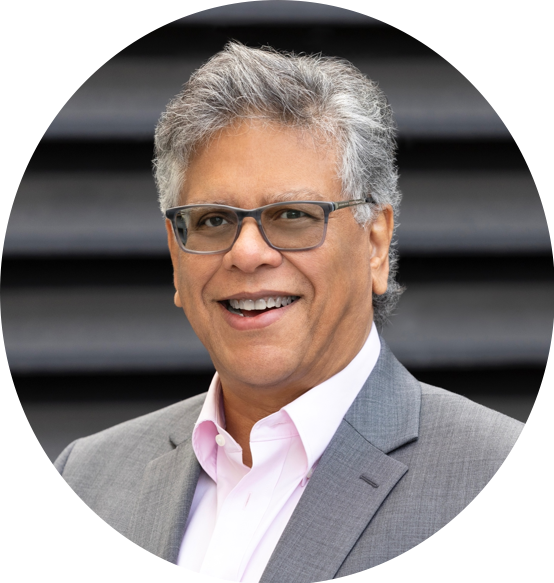 FROM THE PRESIDENT AND CEO
APRIL 2023
Asset Funders Network (AFN), led by its members, is a value based organization focused on advancing equitable economic justice by addressing root causes of wealth disparities. We do so by engaging funders and stakeholders to act and invest in approaches that reaffirm what works, reinvent what does not, help eliminate racist and sexist legacies that impair potential, and advance  an economy locally and nationally that maximizes economic security, wealth building, and intergenerational wealth transfer. Through the AFN member network, ideas are exchanged, strategies framed, and action taken to change systems that open up opportunities for individuals to achieve economic justice. System change is not just achieved by philanthropic investment and data alone—leadership needs to be used to achieve change in private practice and policy. At its best, local and state policy reflects our shared community values and  commitment to justice and equity.
AFN's release  of the Employee Ownership – Pathway to Economic Resilience brief is a perfect example. Employee ownership through any of several vehicles is a way to broaden ownership, increase actual wealth building, expand good jobs, preserve employers in community, and provide workers with greater agency. It reinvents how successful businesses can increase prosperity in community. Our speakers also reflected that greater racial and gender equity can be achieved if it is an intentional goal. By demystifying the ways employee ownership can be achieved, we identified the eco-systems required  for successful conversions or coop launches and presented the many entry points for funders to best position or align their investments to achieve greater ownership and economic justice. The compilation of policy references in the brief's appendix exhibit how policy can work to make employee ownership more achievable to preserve the employer and jobs in the community. Throughout this effort, AFN staff engaged its members, leading researchers, and non-profit innovators to create greater shared understanding of how and where funders can act to increase the scale of this reinvention that increases local and regional economic justice.
Employee ownership requires that both the owners and the employees understand the benefit and the risk. It can be a win-win for them as well as the community. But like all effective financial literacy it is not a stand-alone educational effort.  Rather it is part of fostering behavior change.
In this year's reflection on Financial Literacy Month, we reiterate that effective financial literacy is a component tied to financial coaching and the goals of the adult person or household.  In this way, it respects the adult's agency and choice and becomes essential to help navigate our complex system and avoids the many possible missteps. The need to continue to invest in financial coaching is an element of achieving greater wealth building and economic justice – as is done by many leading credit unions, CDFIs, united ways, and community funders.
While literacy and coaching is the effort at the individual level, policy reflects the systemic and will either facilitate or be a barrier to achieving economic justice. Effective change requires attention at both levels.
As you continue to be intentional in exploring how to advance equity and achieve economic justice in your spheres of influence, find how you can move policy to help. Are small businesses overregulated and restricted in zoning, to protect the existing business? Are the adverse impacts of medical debt and care deferred even for those insured, reduced by local and state policies expanding health insurance and providing income asset protection from collection? Can guaranteed income expand to scale and focus on helping everyone thrive? If the racial wealth gap was created by intentional and conscious limiting of opportunity and ownership because of race and the color of one's skin or immigration status, then how does local or state policy effectively correct that harm?
The time to explore solutions and elevate the policy narrative away from scarcity and fear mongering about the "other" and to intentional opportunity creation to achieve greater shared prosperity has never been greater. Employee ownership is one pathway that needs greater, sustained philanthropic attention. Equity and economic justice depend on philanthropy and financial institutions engaging directly, through its grantees, and with AFN's regional chapters.
Let's continue to share values and to engage intentionally in how we can align efforts and work together to expand the economy equitably. Join AFN and enrich our strategy as well as yours!