From the thoughtful questions in the plenaries to the active discussions among peers through the table talks – you made AFN's biennial grantmaker conference the best yet. Thank you for joining us in Indianapolis, and for all the things you do to accelerate #ideasintoaction in your own work.
2017 Conference Agenda
Click the image to download the presentation. Read the Agenda (PDF).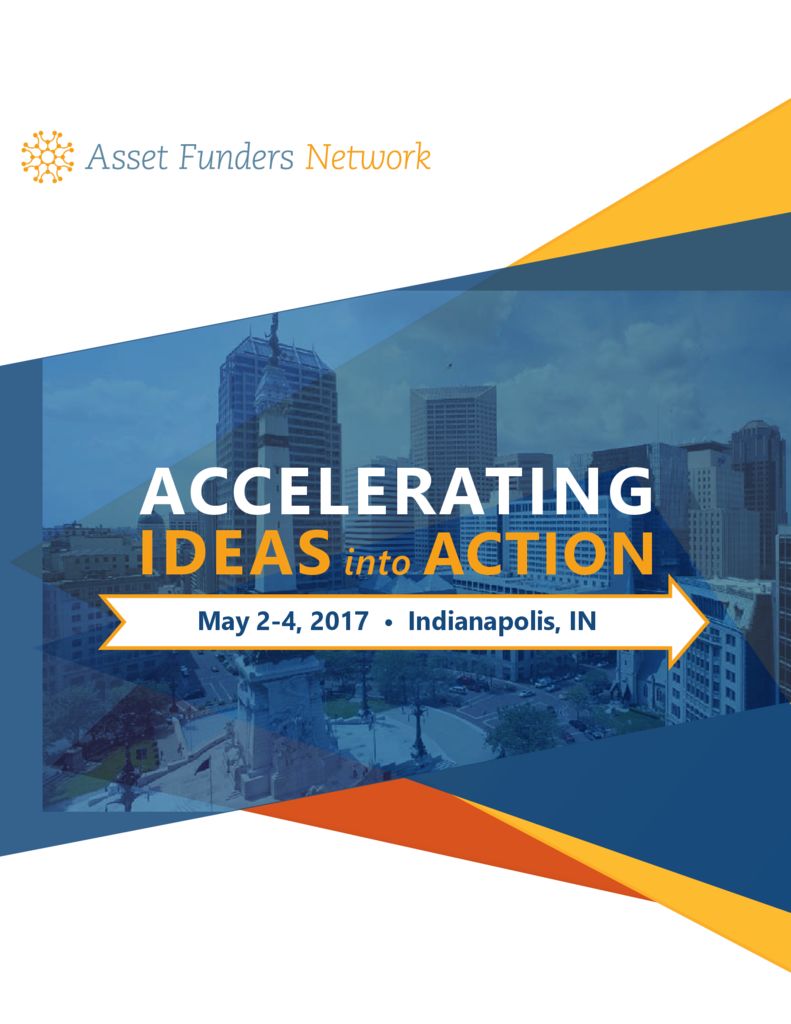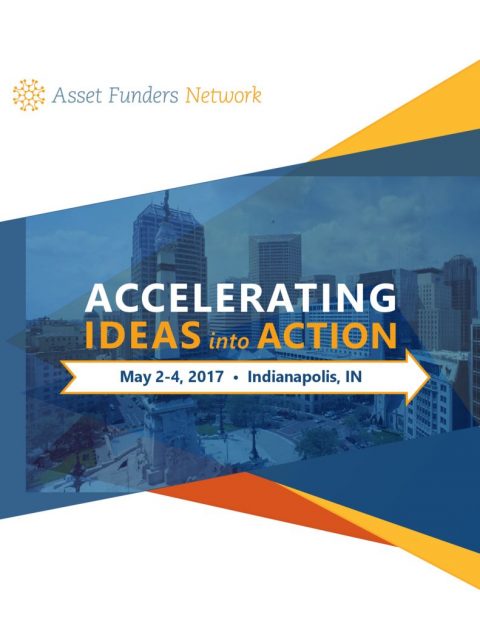 ________________________________
Conference Main Sessions: Overview
The plenary sessions of the 2017 AFN Grantmaker Conference, combined into one presentation download, explored three key issues and approaches to asset building.
Daria Sheehan of Citi Foundation moderated the first plenary session on The Financial Lives of American Families, with a focus on information culled from the book The Financial Diaries, examining the tough financial decisions American families have to make. Panelists included Rachel Schneider, Center for Financial Services Innovation and one of the book's co-authors; Cathie Mahon, National Federation of Community Development Credit Unions, and Saru Javaraman, Restaurant Opportunities Centers United.
The second session, How Philanthropy is Confronting the Racial Wealth Gap, was moderated by Don. E. Baylor, Jr., of The Annie E. Casey Foundation, and included Anne Price, Insight Center for Community Economic Development; Dr. Manuel Pastor, University of Southern California, Program for Environmental and Regional Equity; and David Fukuzawa, The Kresge Foundation. It examined the real costs to our country and local communities of racial segregation.
Education as an Asset, the third and final plenary session of the conference, explored the differing impact of education as an asset based on race and gender. Rav Boshara, of the Federal Reserve Bank of St. Louis, moderated a discussion with Darrick Hamilton of The New School and Zakiva Smith of the Lumina Foundation.
The 2017 AFN Grantmaker Conference focused on turning ideas into action, including talks, panels and presentations celebrating the fundamental role philanthropy is playing to reinvigorate opportunity across communities nationwide. View all the resources from the 2017 AFN Grantmaker Conference.
Thank you to our Sponsors
The 2017 Grantmaker Conference was sponsored by the following: The Kresge Foundation, The Annie E. Casey Foundation, MetLife Foundation, Citi Foundation, J.P. Morgan Chase and Company, Wells Fargo, Prudental, W.K. Kellogg Foundation.