Conference in Chicago
Region to Region: AFN Peer Learning Exchange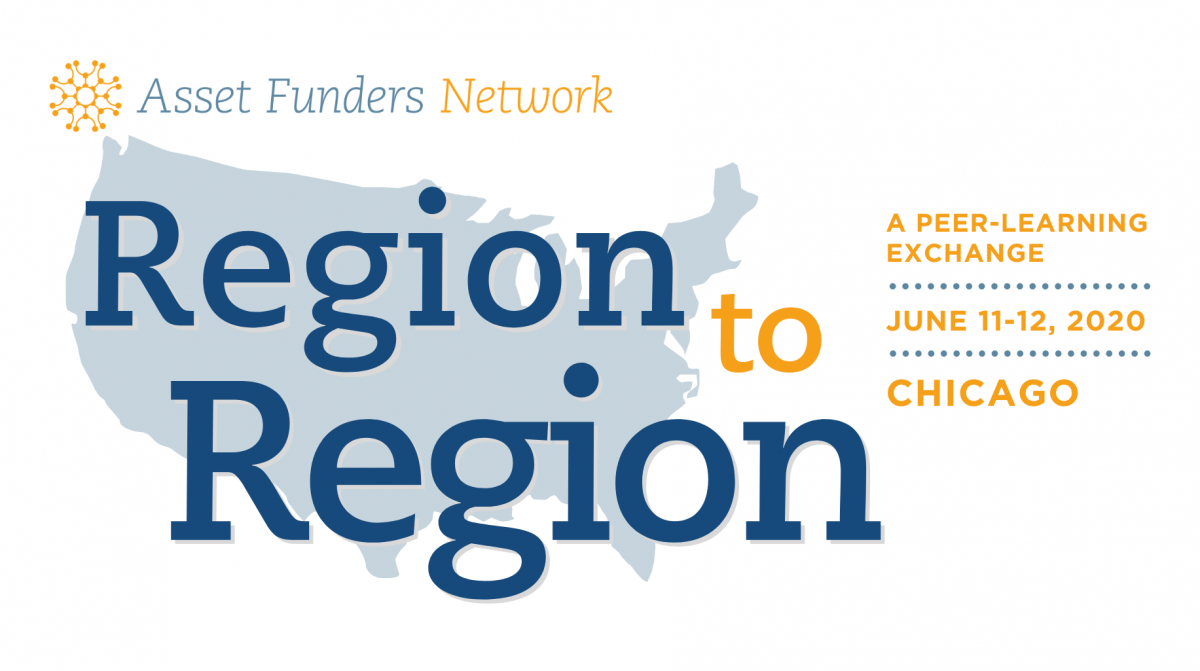 SAVE the DATE  |  JUNE 11-12, 2020  |  CHICAGO 
Join Asset Funders Network members to learn how your peers are addressing economic security, equity, and opportunity through locally-driven solutions.
Together, we will:
Learn from and with colleagues
Exchange ideas and best practices
Share promising local and regional models
Assess local challenges and opportunities
Expand your peer network
Who should attend?
AFN regional members and grantmakers interested in locally-driven strategies to address economic security, equity, and opportunity.
The Details
When: June 11th, 4:00 pm –  June 12th, 3:00 pm
Where: Chicago, Illinois
Agenda in development
Day 1
4:30 p.m. – Getting to Know AFN Regions
6:30 p.m. – Group Dinner
Day 2
9:15 a.m. – Panel 1: Capacity Building for Asset Building and Discussion
10:25 a.m. – Break
10:45 a.m. – Panel 2: Narrative Shift & Discussion
12:00 p.m. – Networking Lunch
12:30 p.m. – Panel 3: Collaboration, Coordination, and Change & Discussion
1:40 p.m. – Reflections
2:30 p.m. – Closing Remarks

By members for members
This meeting is made possible through the generous support of the JPMorgan Chase Foundation.
Planning Committee

Alexandra Bastien, Silicon Valley Community Foundation
Cat Martin, JPMorgan Chase & Co.
Ashley McIver, Communities Foundation of Texas
Contact Leah Mayor or Julie Morris with any questions.