Regional Event in Louisiana
New Orleans: Financial Health Matters: Innovations and Strategies to Empower Louisianans
Join the Louisiana Asset Funders Network for a convening of philanthropy, nonprofit practitioners, and community leaders as we explore innovations in financial health. We will discuss strategies that improve the financial well-being of low income Louisianans, including Fintech (financial technology products) and other innovative models.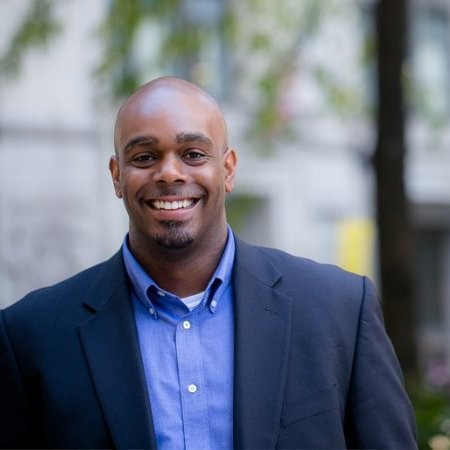 Hear from Joshua Sledge from the Financial Health Network as he elevates the impact financial health has on families and children, shares the role philanthropy can play, and inspires us to work collaboratively for equity.
Together, we have the opportunity to nurture the development of consumer-centric, inclusive, and impactful new models and tools that foster increased financial stability, savings, and credit building.
A panel of thought leaders will discuss how financial health encompasses:
Better ability to absorb economic shocks
Increased future orientation and asset-building goals
Improved employment and housing options
Increased opportunities to get an affordable loan
Add your voice to the conversation as we explore the case for investments in financial health, budding examples showing promise in our state, and stakeholder roles to increase impact to improve the financial resiliency of Louisianans.
Speakers Include
Joshua Sledge, Financial Health Network
Jesus Gerena, Family Independence Initiative
Patricia Sullivan, The Financial Clinic
Suzanne Torregano, Kingsley House
Ben Allen, Perk Up Financial Health
Erika Wright, Vice President, Louisiana, Tennessee, and Missouri Global Philanthropy, JPMorgan Chase & Co.
Isabel Barrios, Greater New Orleans Foundation
Christine Jordan, Entergy
When
Wednesday, July 24, 2019
10:00 AM – 12:00 PM
Where
Café Reconcile Meeting Room
1631 Oretha Castle Haley Blvd, New Orleans, LA 70113
Funders Discussion & Lunch
Funders, please join the Louisiana Asset Funders Network following the morning event for a discussion and luncheon* from 12:00 – 1:00 PM. AFN is philanthropy's only membership organization focused on building economic well-being for low and middle income people, working together to create opportunity and prosperity for all. Learn more about us.
Questions
Contact: Abby Hughes Holsclaw (abby@assetfunders.org) or Kara Wilkins (kara@assetfunders.org)