Regional Event in Arkansas
BankOn Arkansas+ Family Economic Resilience Summit


The Bank On Arkansas+ Family Resilience Summit is a virtual summit designed to discuss the economic impacts of COVID-19 on families, small businesses, and communities. Attendees will hear from national and local panelists and speakers who will share emerging lessons, tools, and resources to help support Arkansans as they navigate their own financial health and wellbeing during an unprecedented time.
Hosted by Arkansas Asset Funders Network and Bank On Arkansas+
This event has passed.  You can read the complete agenda and watch summit sessions HERE.
BIOS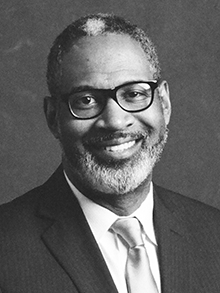 Cory Anderson is a relentless collaborator. He builds and maintains local and national partnerships, launches bold initiatives, and strategizes to ensure the Foundation pursues equity for all Arkansans. In addition to his role as Chief Innovation Officer at the Winthrop Rockefeller Foundation, Cory also serves as the interim executive director of ForwARd Arkansas. Cory understands collaboration because it has been his career. For seven years at The Annie E. Casey Foundation in Baltimore, Maryland, he supported state-level child advocacy organizations and helped lead the KIDSCOUNT Initiative. He is currently a BMe Public Voices Fellow. He also serves on the boards of Arkansas Baptist College, the Urban League of Arkansas, the Association of Black Foundation Executives, and Neighborhood Funders Group.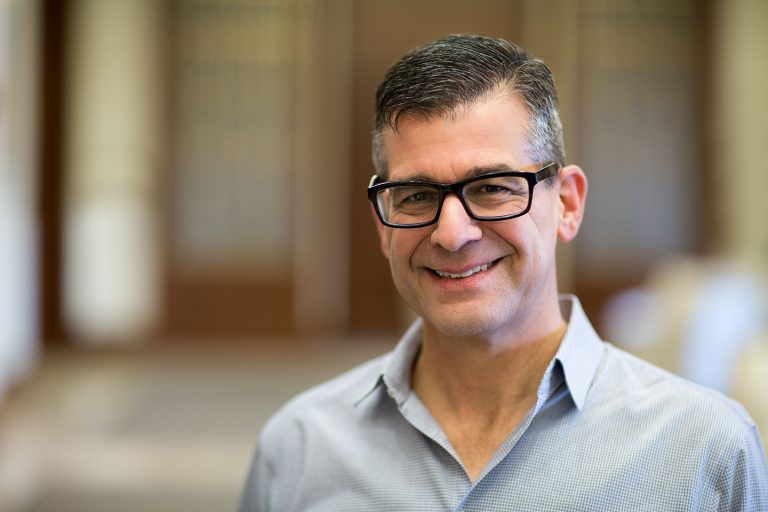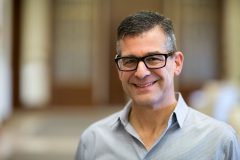 Ray Boshara is Director of the Center for Household Financial Stability at the Federal Reserve Bank of St. Louis. The Center conducts research around family savings, assets and debts. He is also a senior fellow in the Financial Security Program at the Aspen Institute. Boshara is widely credited with leading the campaign to enact the Assets for Independence Act, which created thousands of Individual Development Accounts throughout the U.S. He also forged Baby Bonds, Roths at Birth, and other bills in the U.S. Congress to establish savings accounts for all kids. Over the past 25 years, he has advised presidential candidates, as well as testified before the U.S. House and Senate several times. Boshara has written for The Washington Post, The New York Times, The Atlantic and the St. Louis Post-Dispatch, among others, and is frequently quoted by local and national media outlets. His book, The Next Progressive Era was published in 2009. Raised in Akron, Ohio, Boshara is a graduate of The Ohio State University, Yale Divinity School, and the John F. Kennedy School of Government at Harvard.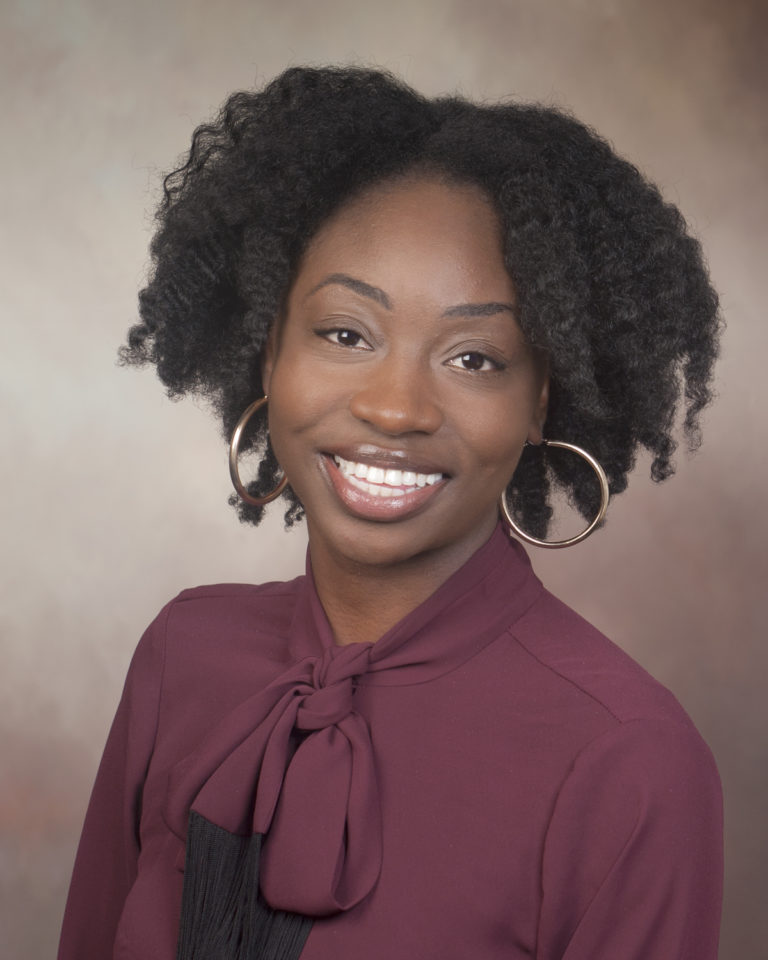 Calandra Davis is a Policy Analyst at Hope Policy Institute. Prior to joining the policy team, Calandra served as HOPE's Financial Inclusion Officer for the Central Mississippi market where she provided financial inclusion services to the unbanked and underbanked and built partnerships to address economic mobility, the racial wealth gap, and affordable housing.  Calandra has a Masters of Public Service degree from the University of Arkansas Clinton School of Public Service where she played a leading role in the research and policy development for the Racial Disparities in the Arkansas Criminal Justice System Research Project. She obtained a dual degree in Biology and Chemistry from Alcorn State University in Lorman, MS.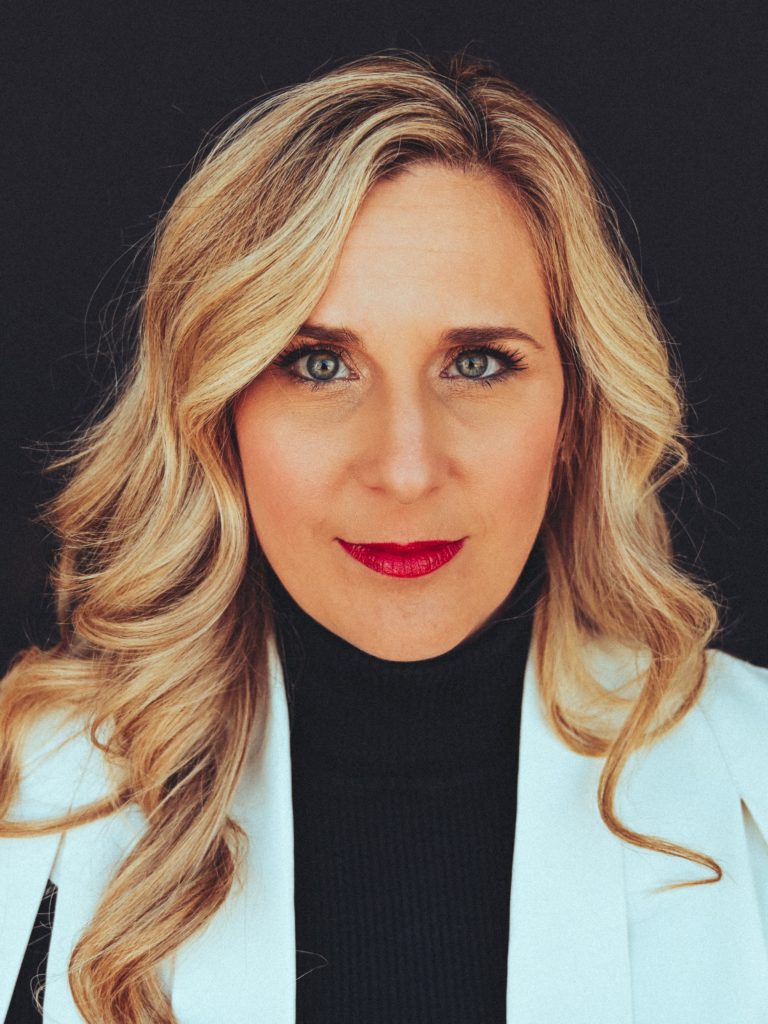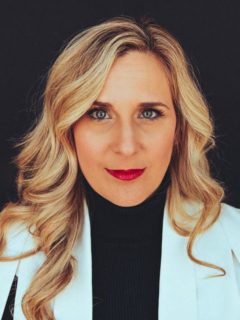 Anna Beth Gorman has served as the Executive Director of the Women's Foundation of Arkansas since 2016.  In her tenure with the Women's Foundation she is leading the effort for the Foundation to be the leading equity partner in building women's economic security across the state through strategic efforts. The Foundation has two signature initiatives, Girls of Promise and Women Empowered. Girls of Promise focus of work is ensuring that girls in Arkansas are being introduced, nurtured, and supported in pursuing education and career paths in emerging occupations focused on science, technology, engineering, arts, and math. The goal of Women Empowered is to strengthen the economic worth and well-being of women in Arkansas.
Anna Beth earned her BA from Hollins University, her MPA and Graduate Certificate in Nonprofit Management from UA Little Rock.
She is a member of Leadership Little Rock, Class XXXII and Leadership Arkansas, Class XIII, sits on the boards of Arvest Bank Central Arkansas, North Little Rock Chamber of Commerce Executive Committee, and currently serves as President of the Board, Arkansas Women's Hall of Fame. In December 2019, Governor Asa Hutchinson appointed her to the State Computer Science and Cybersecurity Taskforce. She was chosen as one of the 2017 Women to Watch in Little Rock's Soiree Magazine, and was named in 2018 as a finalist in Arkansas Business' Nonprofit Executive of the Year. She regularly speaks to civic groups, public, and private organizations on the benefits of strategically including women in the economic development of our state.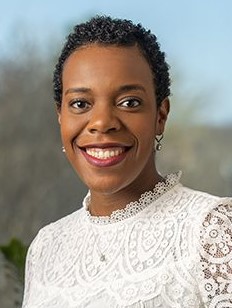 Shantell Hill is the ultimate Renaissance woman. An engineer turned pastor, Shantell situates her work at the intersections of social justice, public theology, and radical imagination. A native of Conway, Arkansas, Shantell is married to Rev. Jeremy Hill. She recently obtained a Master of Divinity from Vanderbilt Divinity School. She also earned a Bachelor of Science in Electrical Engineering from Vanderbilt University and a Master of Science in Electrical Engineering from Colorado State University. She is a proud member of Delta Sigma Theta Sorority, Inc., and the National Society of Black Engineers. She is also an ordained minister in the Christian Church (Disciples of Christ). Her vocational experiences include work as a Process Control Engineer, a Bible teacher, and as Assistant University Chaplain at Vanderbilt University. Most recently, Shantell joined WRF to engage in narrative change to reimagine more just communities in Arkansas.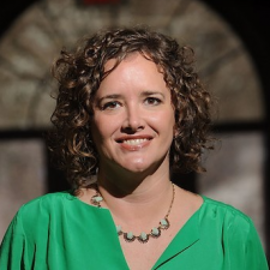 Laura Kellams joined Arkansas Advocates for Children and Families as Northwest Arkansas director in 2008. In this role, she works to call attention to challenges facing children in the region and to build support for policy solutions that can help all children thrive. Before joining Advocates, she was a newspaper reporter for 15 years, mostly covering politics and government for the Arkansas Democrat-Gazette. She has lived in Fayetteville for more than 30 years.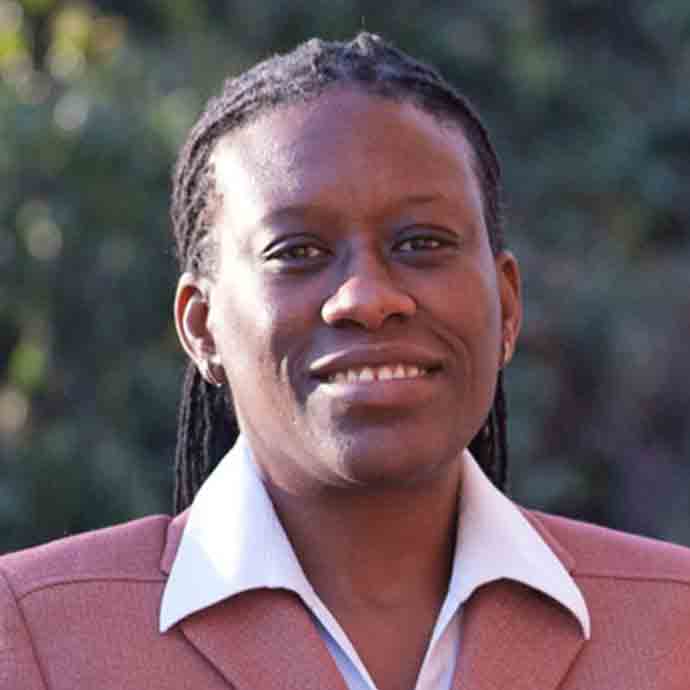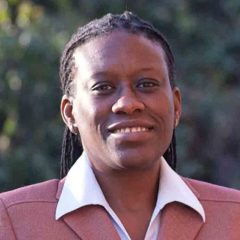 Dr. Karama Neal, PhD, is president of Southern Bancorp Community Partners, a nonprofit community development financial institution promoting economic mobility in rural Arkansas and Mississippi through development lending, public policy advocacy, and asset building. Neal lives in Little Rock and serves on the boards of the Little Rock Branch of the Federal Reserve Bank of St. Louis, the Mary Reynolds Babcock Foundation, and the Arkansas Access to Justice Commission.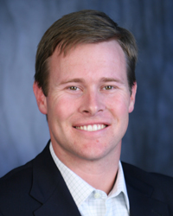 John Rutledge is the President of First Security Bank. He has been with the company in some capacity for over fifteen years, which includes time with First Security's sister company Crews & Associates. He and his family have been involved in Little Rock since they moved here in 2007. First Security Bank is a community focused bank that takes great pride in active involvement in the community, which is lived out through its employees. John serves the community through multiple organizations that do great work here in town and throughout the state. He has a degree in Finance Management and an M.B.A. from the Walton College of Business at the University of Arkansas.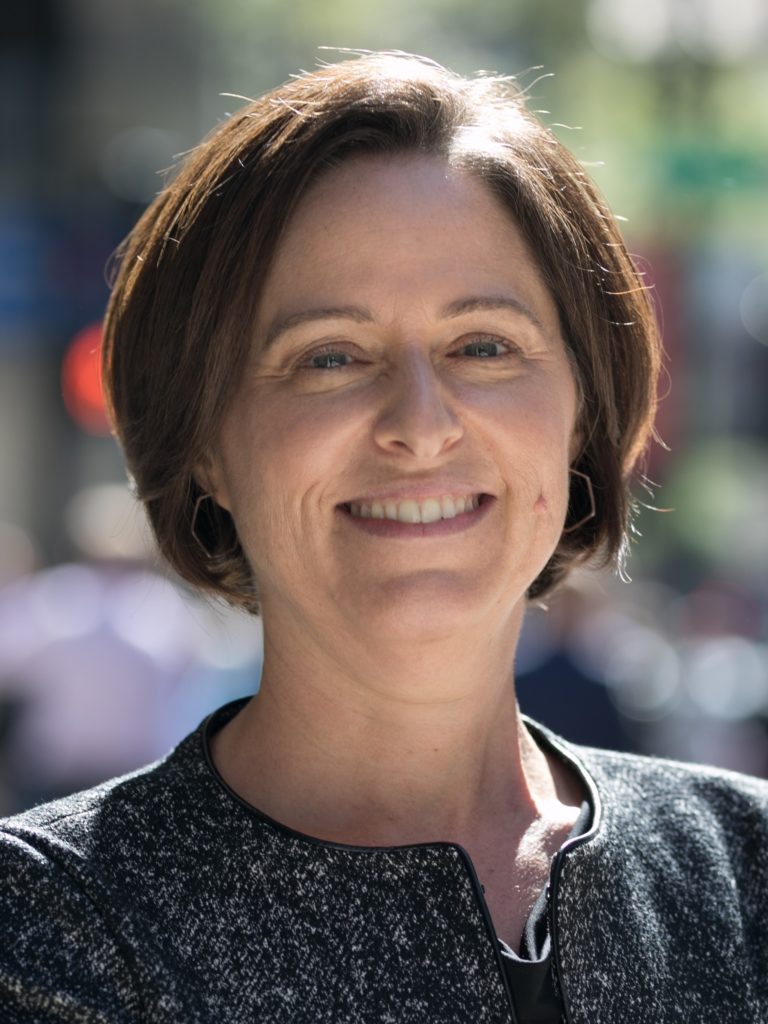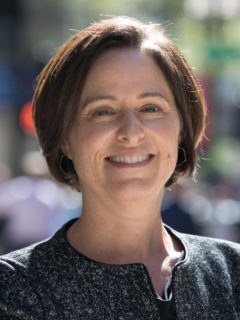 Jennifer Tescher is President & CEO of the Financial Health Network, the nation's authority on consumer financial health. Tescher founded the Financial Health Network in 2004 and has since achieved notable success in championing increased access to high-quality financial products and services for underserved consumers as an objective for the industry.  Tescher is a nationally known thought leader on the topic of consumer financial health, contributing often to American Banker, and frequently quoted in high level consumer and financial press. She is a frequent speaker across a broad spectrum of industry and policy convenings, including everything from Money20/20 to the Department of the Treasury. Tescher received Crain's Chicago Business "40 Under 40" Award in 2006 and is currently an advisory council member of Accion's Center for Financial Inclusion. She received undergraduate and graduate degrees in journalism from Northwestern University and a public policy degree from the University of Chicago.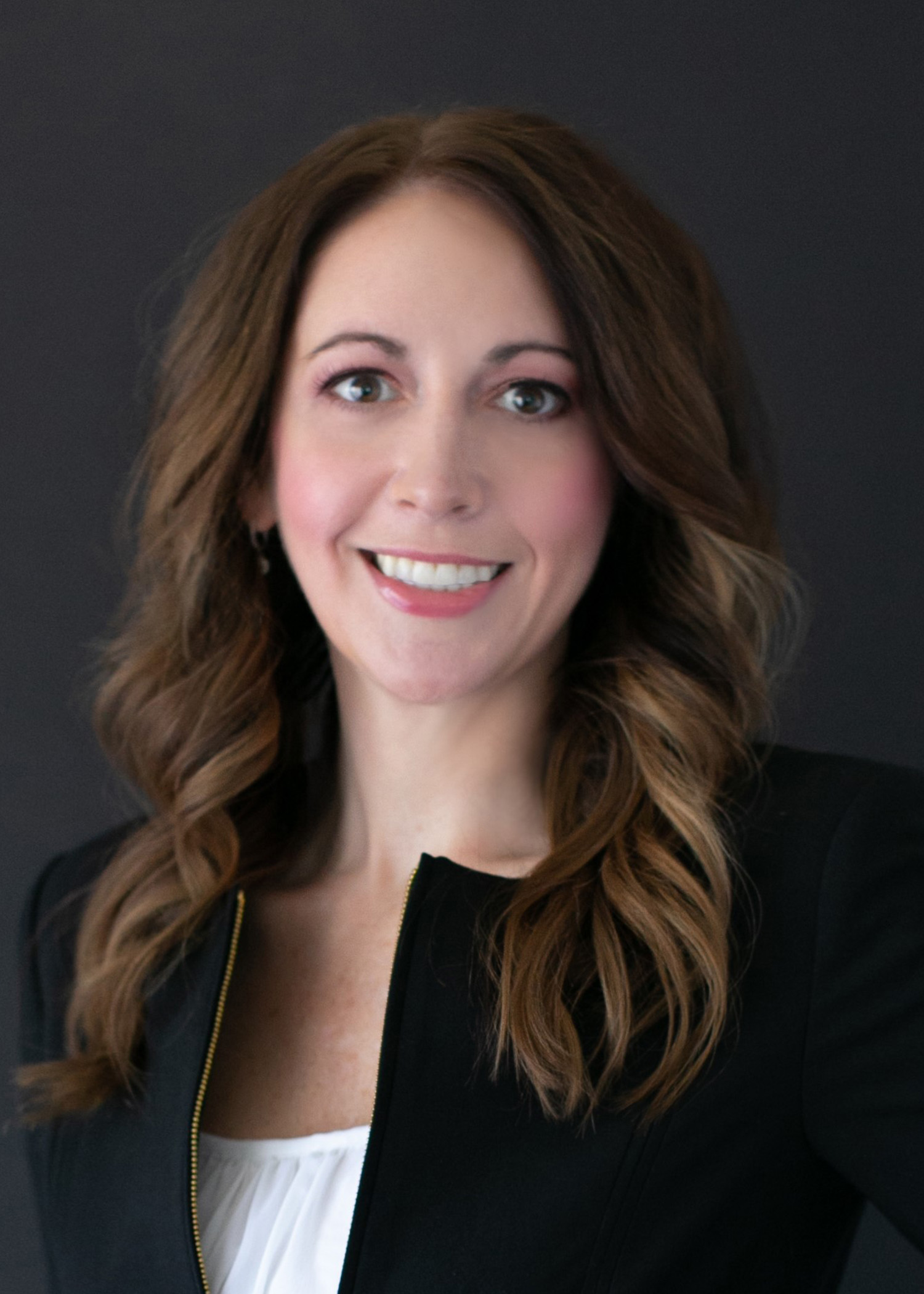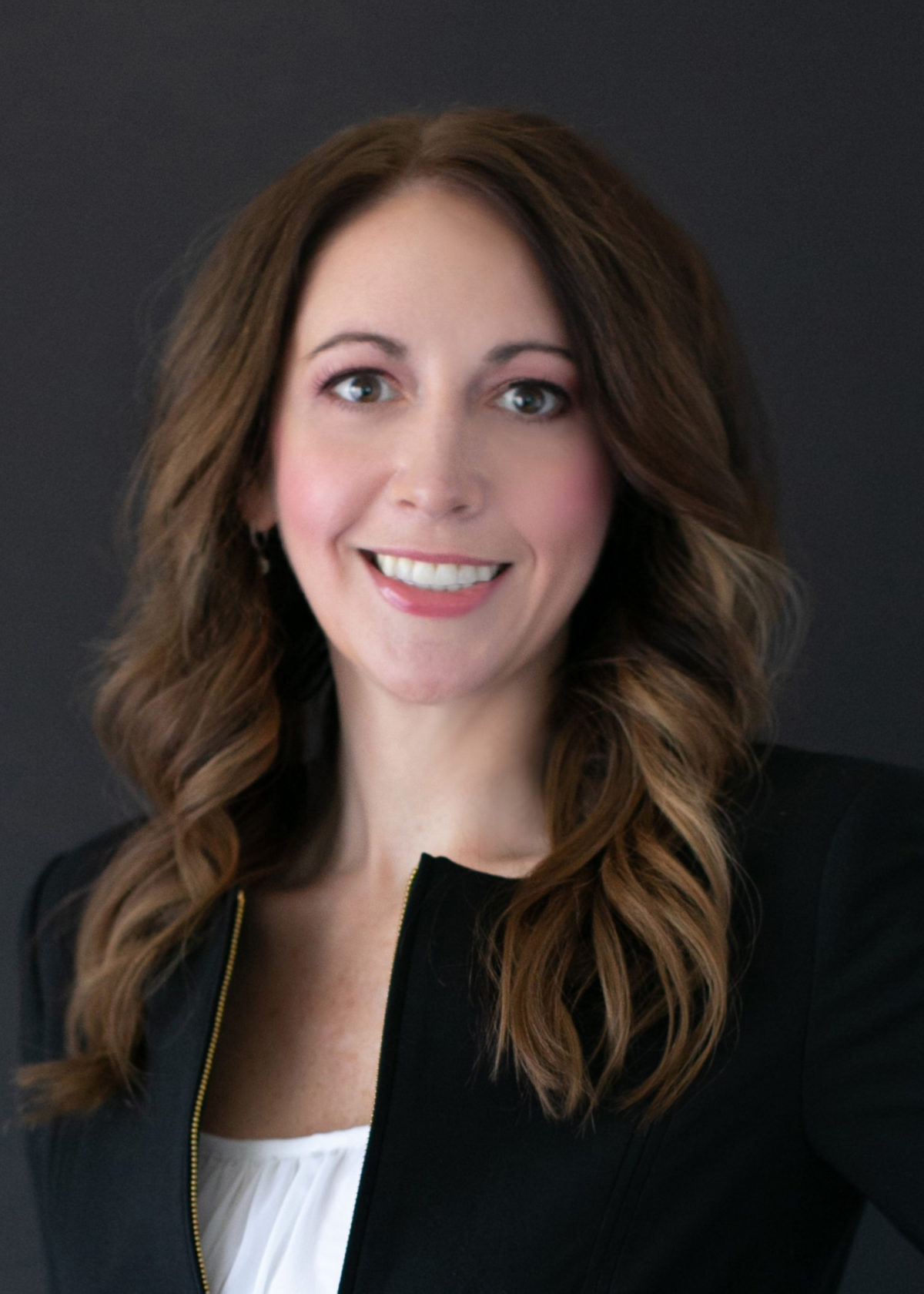 Lorrie Trogden serves as the President/CEO of the Arkansas Bankers Association. She has a Bachelor of Arts in Political Science from the University of Central Arkansas, a Masters of Science in Operations Management from the University of Arkansas, and is a certified Association Executive through the American Society of Association Executives accreditation program. Lorrie began a career in human resources with Fortune 500 companies Acxiom and Alltel, before transitioning into association management and spending 10 years as the Associate Executive Director and Director of Government Relations for the Arkansas Bar Association.
She serves as the Vice President of the Arkansas Society of Association Professionals, a Board member for Economics Arkansas, a Board member for Arkansas Capital Corporation, a Trustee for the Graduate School of Banking at LSU, and a Trustee for the Graduate School of Banking at Wisconsin. Lorrie also has over 15 years of volunteer experience serving on boards and committees for many non-profits.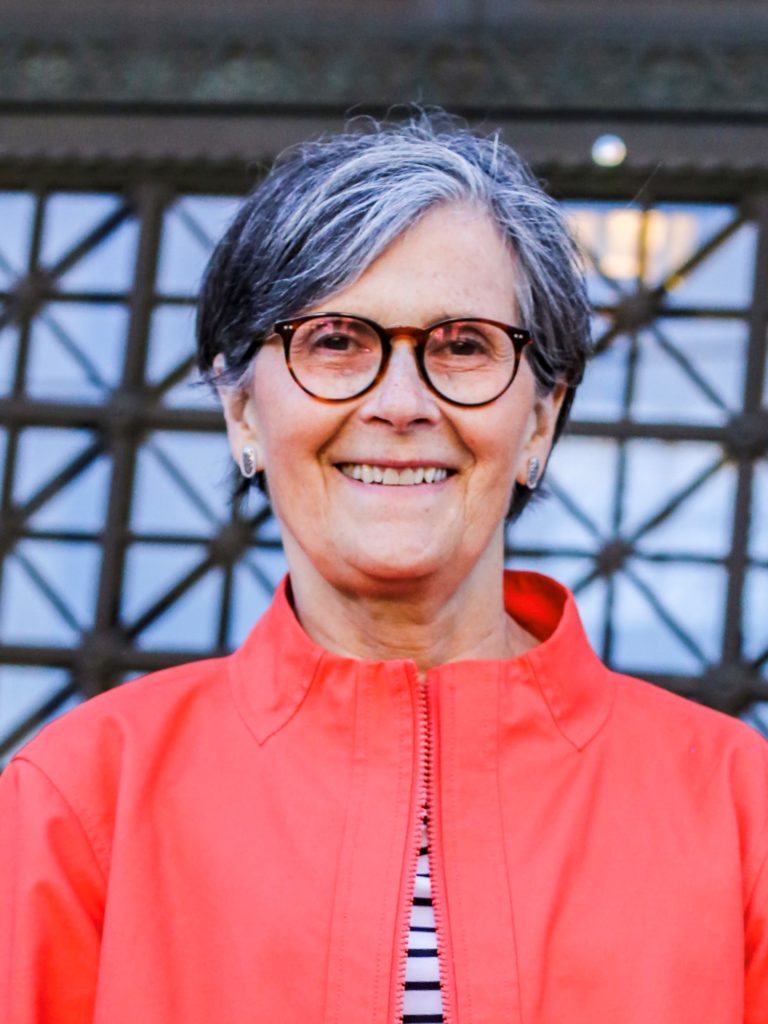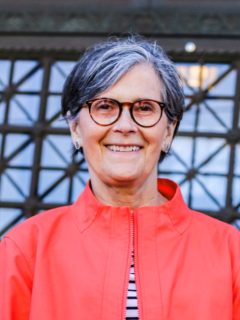 Kathy Webb has served as the Executive Director of the Arkansas Hunger Relief Alliance since 2012. As the only statewide anti-hunger organization, the Alliance attacks hunger and its underlying causes. Webb formerly served in the AR House of Representatives, the only woman in AR history to serve as Chair of the Budget Committee, and the first open LQBTQ person elected to office in Arkansas. Currently, she represents Ward 3 on the Little Rock City Board of Directors.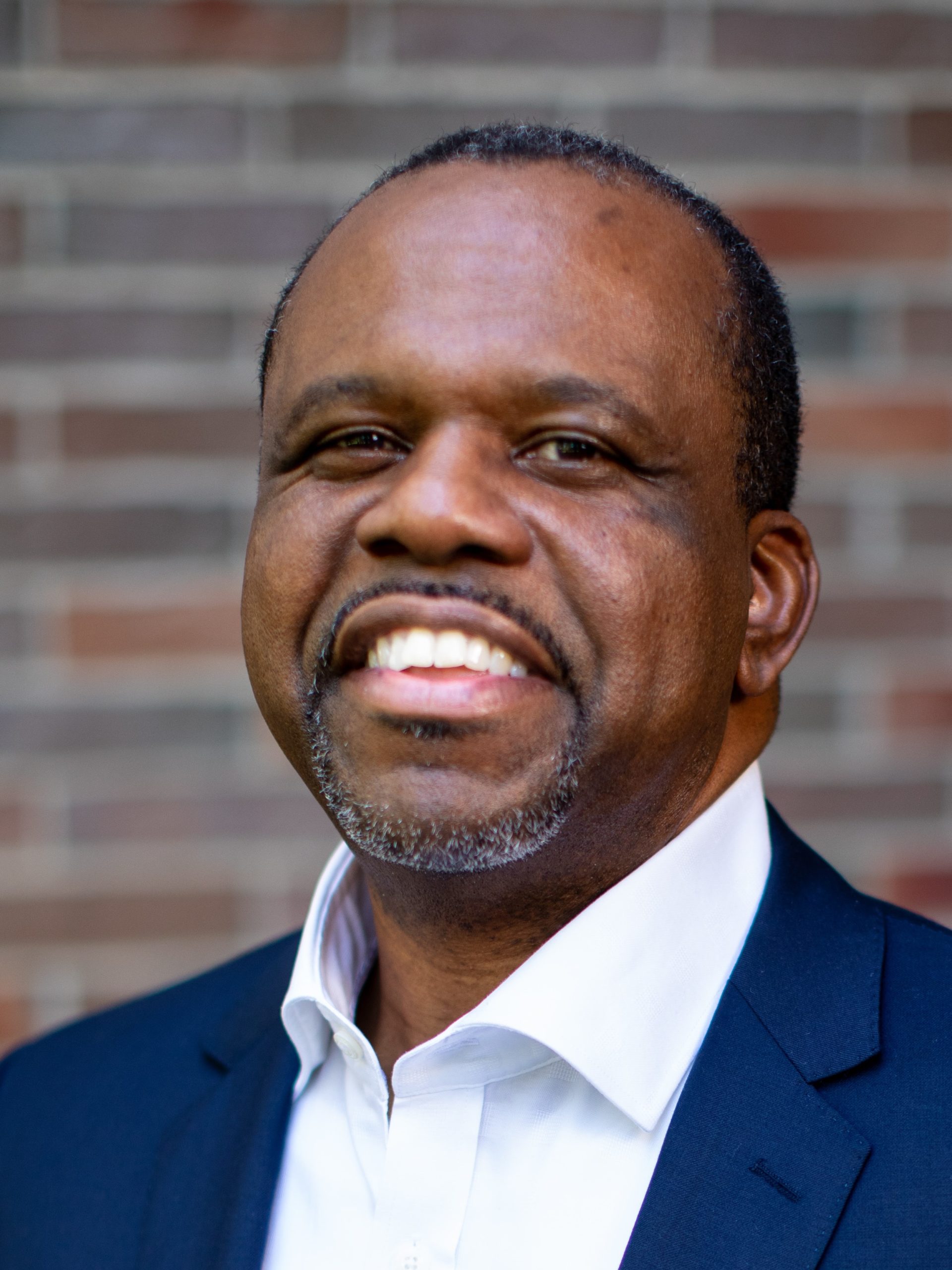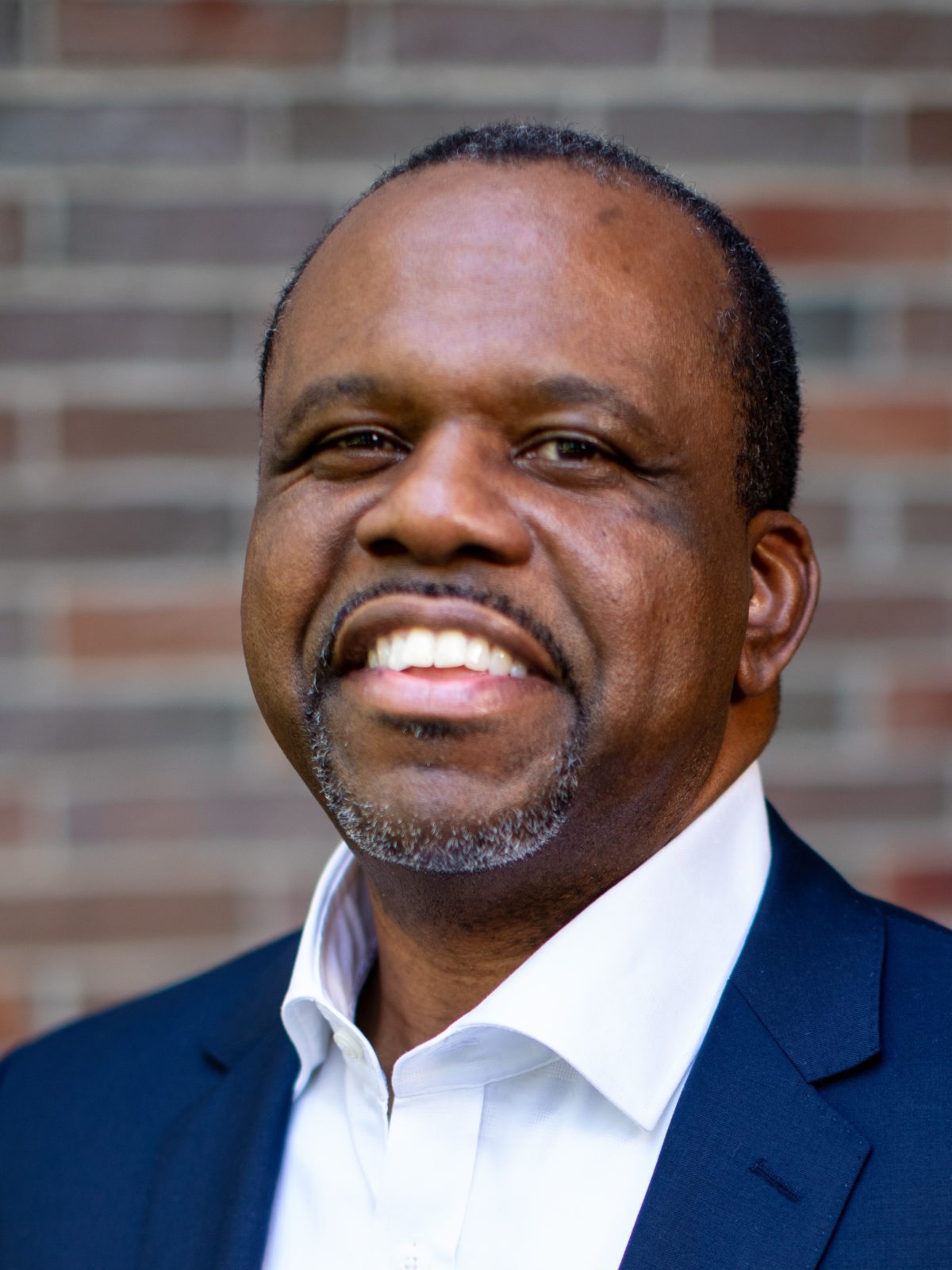 Darrin Williams is a banker, securities and consumer protection attorney, former legislator, and passionate advocate for financial inclusion. He serves as CEO of Southern Bancorp, Inc., one of the country's oldest, largest and leading community development financial institutions. With $1.6 billion in assets, more than 50,000 customers and 49 locations, Southern Bancorp operates largely in the Arkansas – Mississippi Delta, one of the nation's most impoverished communities. Focused on net worth building strategies of homeownership, entrepreneurship and saving, Southern Bancorp believes that wealth building isn't just for the wealthy, they are wealth builders for everyone.
AGENDA
10:00 AM Welcome:  Kara Wilkins, Director, Bank On Arkansas+
10:05 AM Opening Remarks

: 

John Rutledge, President, First Security Bank
10:15 AM Panel Discussion: Building Household Economic Resiliency as a Result of COVID-19
How has the COVID-19 pandemic impacted the financial health of people in America? This panel session will focus on the impact of COVID-19 on vulnerable families and household balance sheets. A national assessment of the state of family wealth will set the stage for the discussion towards recovery and rebuilding of family and household financial stability after a pandemic or disaster.
Ray Boshara, Director at the Center for Household Financial Stability, Federal Reserve Bank of St. Louis,
Dr. Karama Neal, President, Southern Bancorp Community Partners,
Kathy Webb, Executive Director, Arkansas Hunger Relief Alliance
SEE BIOS ABOVE
11:10 AM PANEL Discussion: ALICE in Arkansas
Our expert panel will present data from the Arkansas United for ALICE (Asset Limited, Income Constrained, Employed) report and focus on ways to proactively support policies that help ALICE households thrive and succeed, such as Asset Limit Reform, adoption of a statewide Earned Income Tax Credit (EITC), and Universal Basic/Guaranteed Income (UBI).
Rev. Shantell Hinton Hill, Equity Officer, Winthrop Rockefeller Foundation,
Laura Kellams, Northwest Arkansas Director, Arkansas Advocates for Children and Families,
Calandra Davis, Policy Analyst, Hope Policy Institute
SEE BIOS ABOVE
12:10 PM Featured Interview: FinX, Fintech, and Keeping Families Financially Healthy
Jennifer Tescher, President and CEO, Financial Health Network,
Darrin Williams, CEO, Southern Bancorp
SEE BIOS ABOVE
1:00 PM Access to Capital Feature Release
Anna Beth Gorman, Executive Director, Women's Foundation of Arkansas,
Cory Anderson, Chief Innovation Officer, Winthrop Rockefeller Foundation,
Lorrie Trogden, President and CEO, Arkansas Bankers Association
SEE BIOS ABOVE
1:20 PM Closing Remarks
RESOURCES
Southern Bancorp Community Partners:  Deferred Dreams: How Unmanageable Debt and Abusive Debt Collection Hinder Savings and Economic Security in Arkansas
FDIC How America Banks: Household Use of Banking and Financial Services
Financial Health Network: U.S. Financial Health Pulse 2020 Trends Report
ALICE in Arkansas: A Financial Hardship Study
St. Louis Federal Reserve: One Family Restaurant, Two Stories of COVID-19's Financial Risks
St. Louis Federal Reserve: "Parasite," COVID-19, and U.S. Wealth Inequality
Forbes: Five Big Ideas to Narrow the Racial Wealth Gap
WHO SHOULD ATTEND
Bankers and members of financial institutions; representatives from nonprofit organizations; funders; state and local policymakers; employers; and other stakeholders across the financial security spectrum.
.,m.
---
m,.
This event is made possible by support from our financial institution partners at Southern Bancorp, Arvest, First Security Bank, and IBERIABank. Program support is provided by Cities for Financial Empowerment Fund, Carl B. & Florence E. King Foundation, and the Heart of Arkansas United Way.