On behalf of the AFN Board of Directors, the sponsors, the Conference Committee, the San Antonio AFN funders, and the AFN staff, thank you for committing your time and energy to making the 2019 Conference a success!
Now is the time for philanthropy to lead.
Whether the catalyst is technology, innovation, economic forces, racial or gender inequities, implicit or explicit bias, fear, or public policy/political decisions, there will be challenges to manage, barriers to undo, and opportunities to seize if we are to increase opportunity and the odds of prosperity for low and middle income households.
Philanthropic voice, vision, and courage will have the opportunity to grow and create economic opportunities for low and moderate-income households struggling to build savings, buy a house, pay their student loans, avoid predatory lenders, or save for retirement – and also to shape the future systems and inform the policies that together will form the opportunity structure of our nation for generations.
Our task is to face the realities – especially the challenging ones — work to understand the causes and continued effects, reshape it when possible, and as needed, foster more change with a different set of assumptions and intentional goals.
While not all change fosters increased equity and opportunity, philanthropy is a unique force that can remain focused on our values and goals serving as a key catalyst in advancing inclusive economic opportunity, equity, and prosperity for low and middle-income households.
Between now and our next national convening, the public will act to choose officials who accept the status quo of extreme economic inequality and limited upward mobility or those who will take up the lessons from philanthropic efforts to revitalize or reinvent the American dream where economic mobility is achievable across generations and is equitable, where retirees can move to more secure futures, and where the aspirations for post secondary education results in stable middle class incomes even if stabilized by income supports.
Equitable tax policy, local economic growth through entrepreneurship and coops, acting on the social determinants of health, good jobs, asset building, affordable higher education, and stabilizing income supports — all can work together to foster a better American dream.
As philanthropy's support organization focused on increasing equitable economic prosperity and wealth building, AFN will continue to demonstrate the lasting, game-changing impact philanthropy has in communities to address gender and racial wealth gaps, change systems and behaviors, stop wealth stripping activities, and increase achievable wealth building opportunities. These efforts are especially fruitful when funders get together to align efforts and collaborate as they do in AFN regional chapters and task forces.
This week in San Antonio—the site of one of AFN's newest, dynamic regional chapters—AFN celebrates the fundamental role philanthropy is playing to reinvigorate opportunity across communities nationwide. This year's speakers and participants at the conference will frame key issues, explore promising approaches, and present new research to challenge and inspire you to support strategic and impactful investments in your own foundation.
Designed by our members, we hope to foster peer-to-peer conversations to help you and other grantmakers move to achieve the desired short and long-term outcomes as reflected in our theme Accelerating Ideas into Action.
Enjoy. Participate. Learn. Act. Together, our efforts will make change for equity and prosperity happen.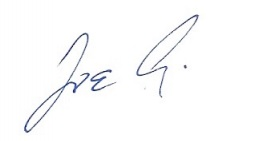 Joe Antolín
Executive Director